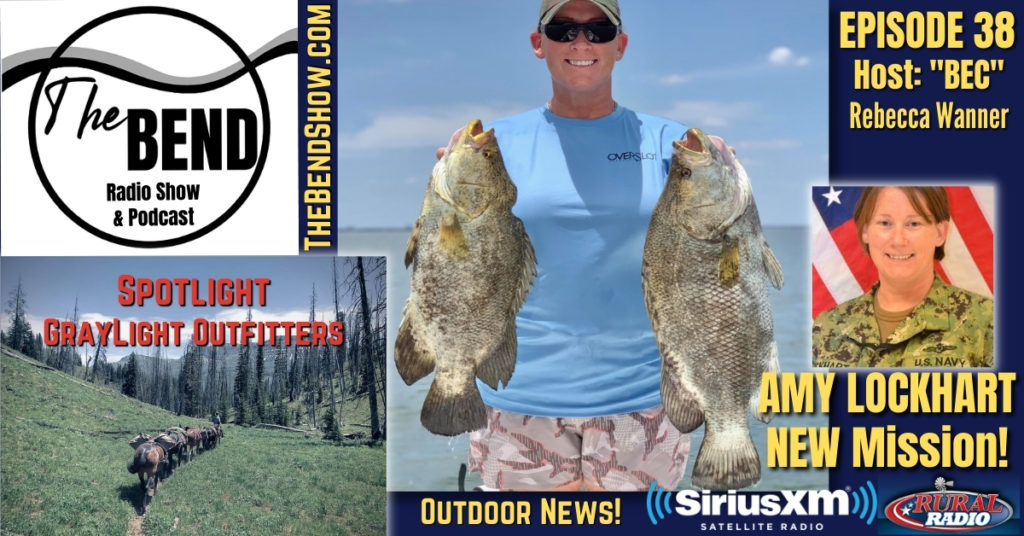 We hear how one Navy Veteran is setting hooks, keeping tight lines and building new friendships in the outdoors with other veterans. We Spotlight a western backcountry outfitter, and it's National Ice Cream month, in the crosshairs we make a Homemade version of this frozen treat. Catch Bec if you can on this episode of The Bend!
Meet Amy Lockhart of Florida, a navy veteran and professional woman angler. Hear stories of how serving the United States of America offered unique travel experiences and the ability to bond with fellow military. Today Amy Lockhart is making strides in woman angler professional world as well as helping fellow veterans battle mental health by positivity influence of a new mission surrounded by the outdoors.
Join Rebecca Wanner aka BEC on this GREAT episode!
Website: TheBendShow.com
#catchBECifyoucan #tiggerandbec #outdoors #travel #cowboys
The Outdoors, Rural America, And Wildlife Conservation are Center-Stage.
AND how is that? Because Tigger & BEC… Live This Lifestyle.
Learn more about Jeff 'Tigger' Erhardt & Rebecca Wanner aka BEC here: TiggerandBEC.com
WESTERN LIFESTYLE & THE OUTDOORS
Tigger & BEC are News Broadcasters that represent the Working Ranch world, Rodeo, and the Western Way of Life as well as advocate for the Outdoors and Wildlife Conservation.
Outdoorsmen themselves, this duo strives to provide the hunter, adventurer, cowboy, cowgirl, rancher and/or successful farmer, and anyone interested in agriculture with the knowledge, education, and tools needed to bring high-quality beef and the wild game harvested to your table for dinner. They understand the importance in sharing meals with family, cooking the fruits of our labor and fish from our adventures, and learning to understand the importance of making memories in the outdoors. Appreciate God's Country.
United together, this duo offers a glimpse into and speaks about what life truly is like at the end of dirt roads and off the beaten path.
Tigger & BEC look forward to hearing from you, answering your questions and sharing in the journey of making your life a success story. Adventure Awaits Around The Bend.
The Bend is a
Nationally Syndicated Radio Show
& on your favorite podcast player!
Subscribe, play, & listen!
More Episodes For You To Catch!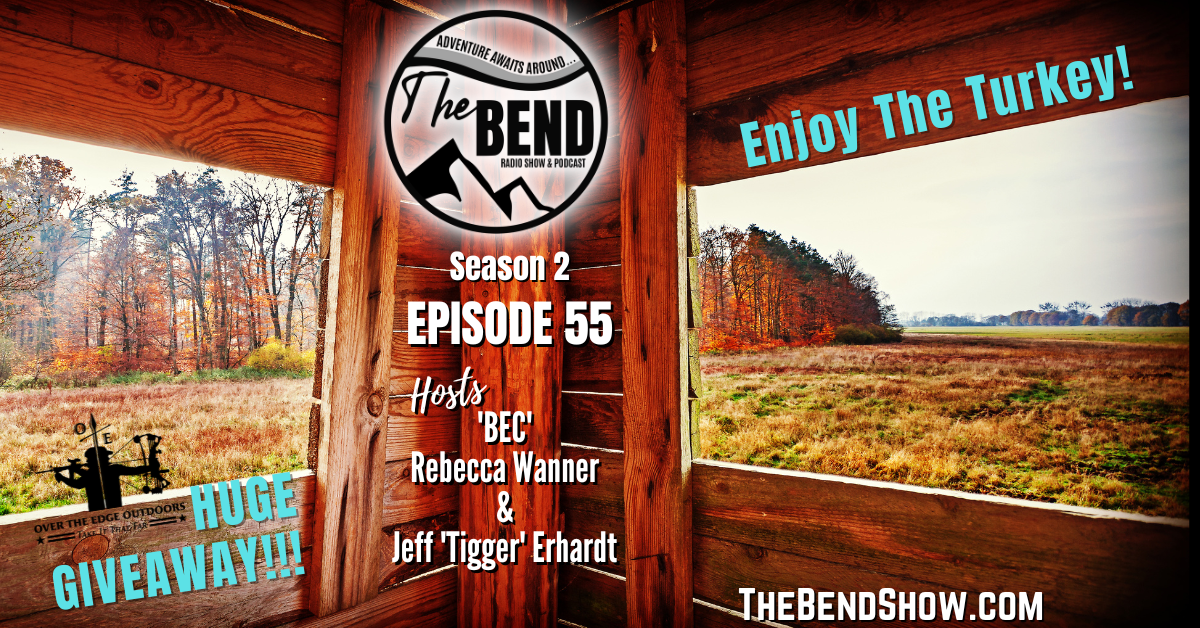 The holidays are upon us and we have the essentials to check off your list to make hosting a breeze while still enjoying Turkey. This is Rebecca Wanner aka BEC with the Outdoors radio show "The Bend"! We have more details on how you can nominate a veteran for an adventure giveaway plus outdoor news and fun stories only heard here.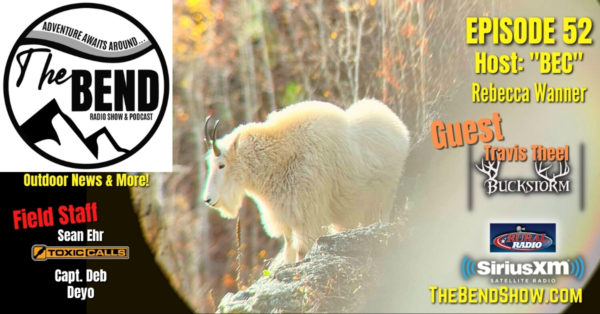 The call of the wild is in all of us. Backcountry to coastlines to canyons, we talk about satellite GPS apps for your mobile devices that will aid your hunt, expedition and keep you safe. The Bend Field Staffers share updates and remember to submit those Outdoor photos. Winner will be announced!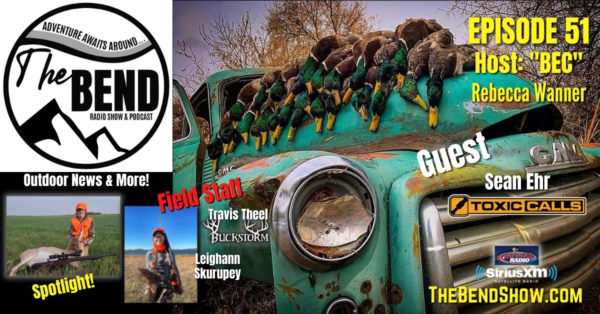 Have you tried waterfowl hunting? We give it a try and learn about certain duck and goose calls. The team spotlight's a youth that made the most out of his recent family hunting trip. We have the latest outdoor news, field staff updates and even details on a new contest.