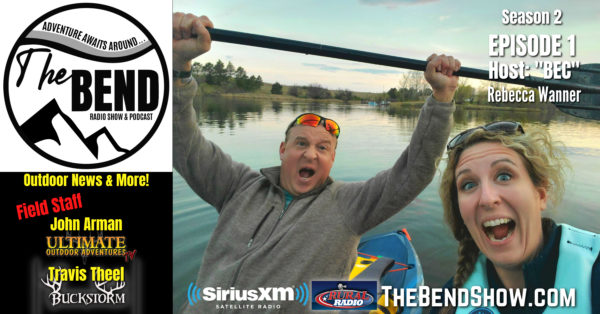 Season 2 Episode 1 Details:
From dating to friendships, whom we chose to spend our quality time with can be challenging. We share how using hiking to hunting can help one sift through those relationships. Field Staffers share their updates and our photo contest, submit those outdoor memories from the last year to win The BEND Prize Box! All that and more when you catch Bec on The Bend!
Field Staff Updates
John Arman, Host of Ultimate Outdoor Adventures TV
Travis Theel, Host & Hunting Guide of Buckstorm
https://www.buckstormhunts.com/
YouTube: Buckstorm Channel
Website: TheBendShow.com
#catchBECifyoucan #tiggerandbec #outdoors #travel #cowboys
The Outdoors, Rural America, And Wildlife Conservation are Center-Stage.
AND how is that? Because Tigger & BEC… Live This Lifestyle.
Learn more about Jeff 'Tigger' Erhardt & Rebecca Wanner aka BEC here: TiggerandBEC.com
WESTERN LIFESTYLE & THE OUTDOORS
Tigger & BEC are News Broadcasters that represent the Working Ranch world, Rodeo, and the Western Way of Life as well as advocate for the Outdoors and Wildlife Conservation.
Outdoorsmen themselves, this duo strives to provide the hunter, adventurer, cowboy, cowgirl, rancher and/or successful farmer, and anyone interested in agriculture with the knowledge, education, and tools needed to bring high-quality beef and the wild game harvested to your table for dinner. They understand the importance in sharing meals with family, cooking the fruits of our labor and fish from our adventures, and learning to understand the importance of making memories in the outdoors. Appreciate God's Country.
United together, this duo offers a glimpse into and speaks about what life truly is like at the end of dirt roads and off the beaten path.
Tigger & BEC look forward to hearing from you, answering your questions and sharing in the journey of making your life a success story. Adventure Awaits Around The Bend.
The Bend is a
Nationally Syndicated Radio Show
& on your favorite podcast player!
Subscribe, play, & listen!
More Episodes For You To Catch!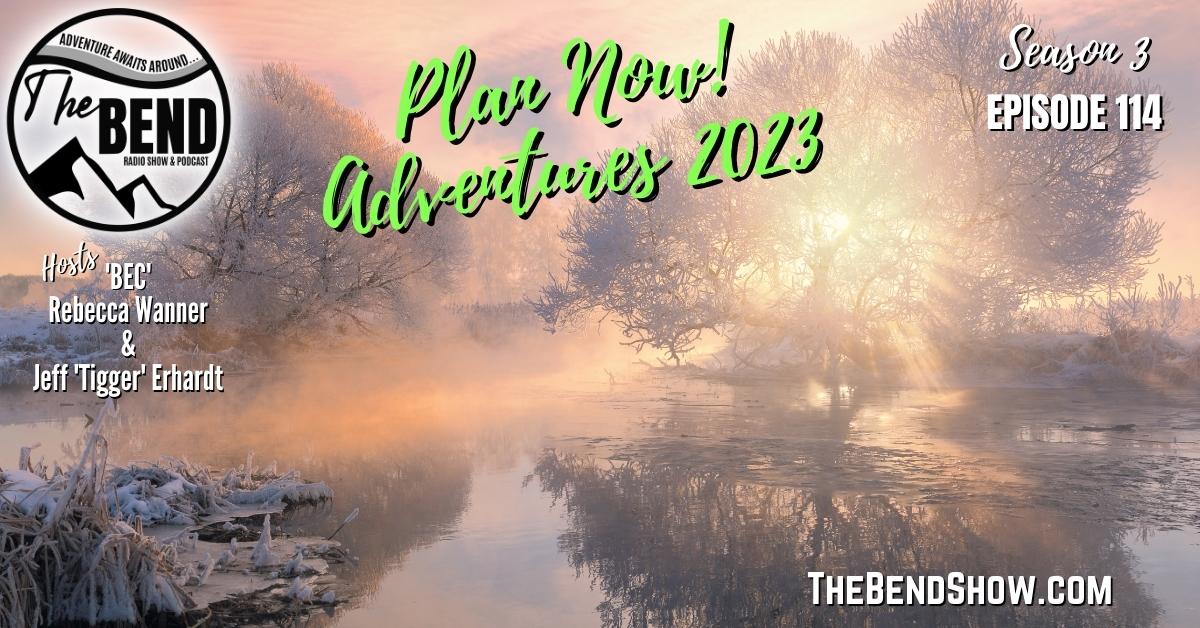 A new year means new adventures! We have the top five states to Hog Hunt this year, share tips for conquering quick hearty meals, and talk about planning your visit now to National Parks in the coming year.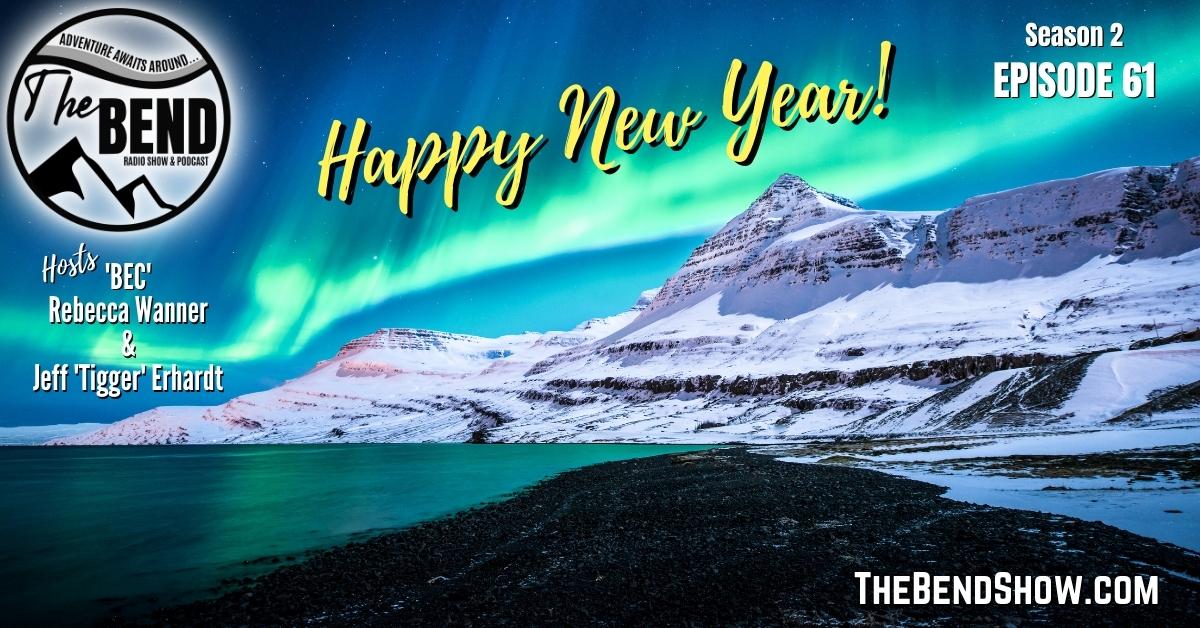 Happy New Year! We have the latest outdoor news, and upcoming adventures to make plans for, plus an easy appetizer recipe that pairs perfectly with your homemade summer sausages! This is BEC with the outdoors show The Bend! We will recap 2022 highlights and ring in the New Year with you!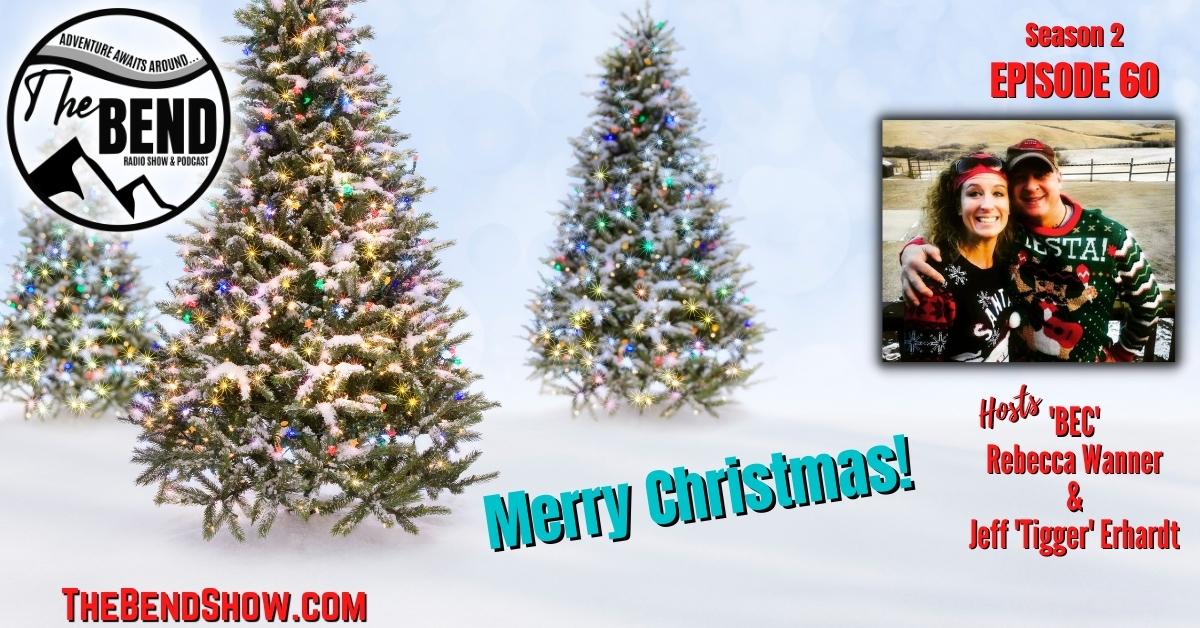 Merry Christmas! This week we share special memories, have fun holiday trivia and we hear from Cowboy Kent Rollins. Plus recipes for all those leftovers that will make you a star! This is Rebecca Wanner aka BEC and Jeff 'Tigger' Erhardt with The Bend Radio Show! We have off-the-wall news from the outdoors world and suggestions for a fun family movie night!