Country Music Fans? Recording artists share how they are like us more then we realize. Grilling season is upon us, hear the latest trends and an easy recipe tip. Plus there are more Hunting of Antler Sheds in the news, hear the latest on legislature news to dates for this fun experience before you hike the backcountry.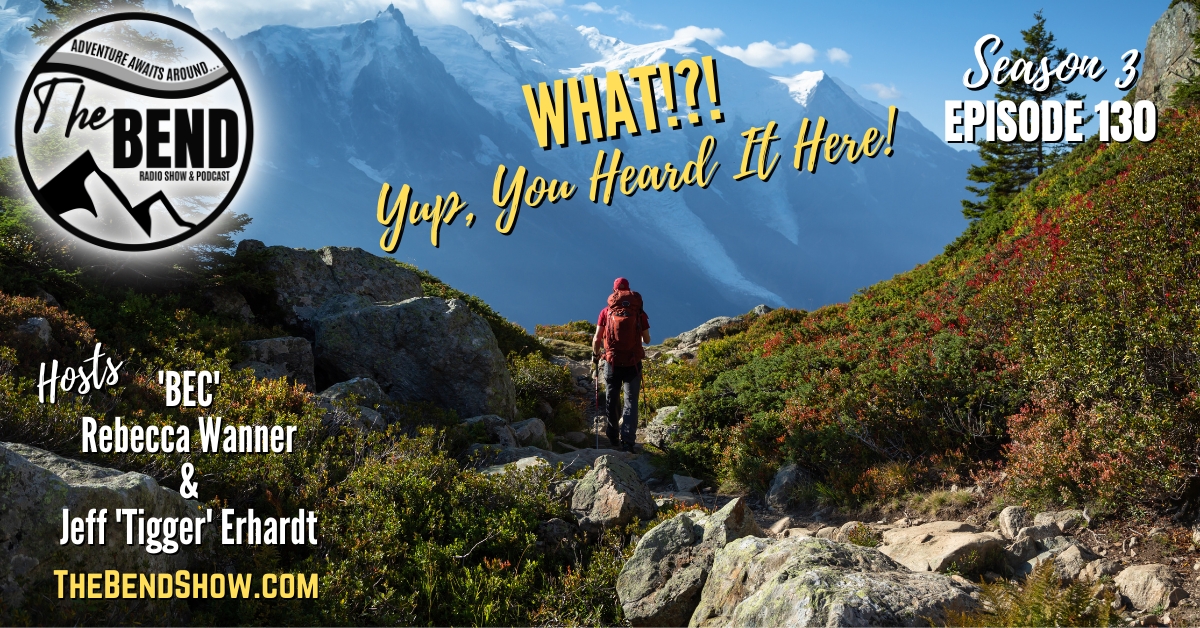 Episode Details
Spring is finally starting to bloom even in the northernmost parts of the United States. BEC and Tigger share how while checking fences on the ranch how finding a crocus flower can make one smile and forget those winter blues were ever happening. Are the spring flowers blooming where you are? If so, we want to hear. Call or text 305-900-2363.
Spotlight
The Spotlight focuses this week on Prom.
Ryan Hazeltine a junior from Orfordville, Wisconsin has grown up working alongside his parents on their dairy and crop farm, and he's active in FFA. This year for prom, he knew exactly how he wanted to ask his girlfriend. With the help of his dad, the two men without using any GPS or other mapping technology, eye-balled the plan and Ryan Hazeltine took to a field driving the tractor, pulling the harrow to spell out the word in massive letters stating "PROM". Ryan Hazeltine covered the entire field with that four-letter word PROM. 
Country Music Artists
Luke Combs, Jason Aldean and Reba McEntire have aspirations for the outdoors. Hear how they share in our love for nature, hunting and family traditions that are what build memories.
Travel, Food, Camping & Fishing News
First we hear an update on The Bend Giveaway hunt from the founder Over The Edge Outdoors, Chris Ellenberg, he shares how the winner will be hunting on a 6,000 acre ranch and believes they will have no problems filling all the coolers with as much wild hog meat as they want.
Important outdoors news headlines you missed:
Cruise lovers and Anglers – beware that fishing off of a cruise ship can lead you to be banned from future trips. Carnival Cruise line has banned two recent passengers for fishing off their cabin's balcony.
Whisky Fans there is a new release from Whiskey Elvis. This latest distilled bourbon tastes like peanut butter, banana, and bacon; a nod to Elvis Presley The King's favorite sandwich.
Unique Lunch Destination out of this world, literally. A restaurant is offering a chance to have lunch on a hot air balloon in space. The balloon will fly over 15 miles above Earth. Guests will spend three hours on the edge of space while enjoying lunch and view like no other.
Bush Baked Beans has a camping giveaway!
What Are The Laws For Hunting Antler Sheds?
BEC and Tigger learn more news on hunting antler sheds in the United States. Wyoming has announced pushing back the season for antler shed hunting. Legislature is being discussed in Montana. Colorado has fines for those not following the state regulations and rules.  Those that enjoy hunting deer, elk or moose antlers as well as finding the sheds from the big four in big game; this is a must-learn before you plan your trip.
States may for example have a special season, require a certificate, or have different rulings and regulations depending on if you are a resident or non-resident. Make sure to tune into this episode to catch all the important information!
Dates To Be Aware
Mark these dates as BEC ensures these are terrific ways to spend time with friends, the family or enjoy with your neighbors.
Grilling & Recipe
Latest trends in grilling are discussed. Have you ever used pop, soda, cola or Dr. Pepper to marinade meat? Easy recipe for using Cola, Dr. Pepper, Pop or Soda Pop to marinate your favorite beef, pork or chicken.
That's a wrap on this week's show! As always, thanks for tuning in. Don't forget to subscribe wherever you get your podcasts or radio stations and we will see you all next week!
YouTube Latest
BEC & Tigger enjoy trailblazing thru life. Follow their discussions, tutorials and adventures. Check out The Bend YouTube Channel here. 
The Bend is a Nationally Syndicated Radio Show
& on your favorite podcast player!
Subscribe, play, & listen!
More Episodes For You To Catch!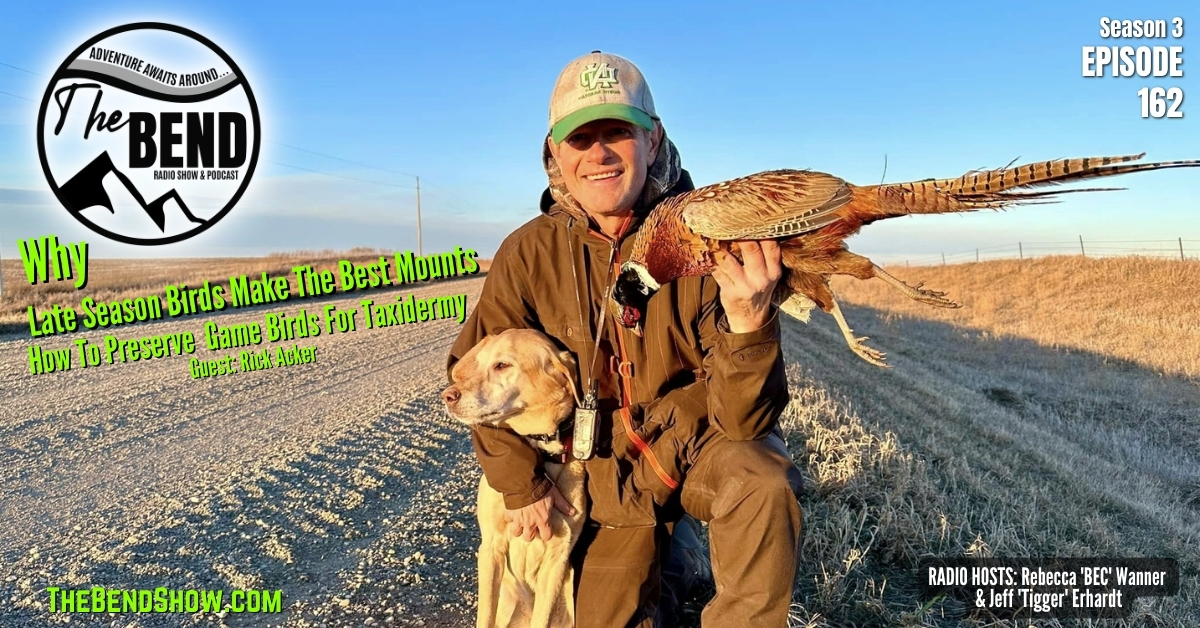 Learn when, how, or what to do for a beautiful game bird trophy taxidermy mount. Gift Idea for men and women, this utility gas, fuel or water can that does not spill.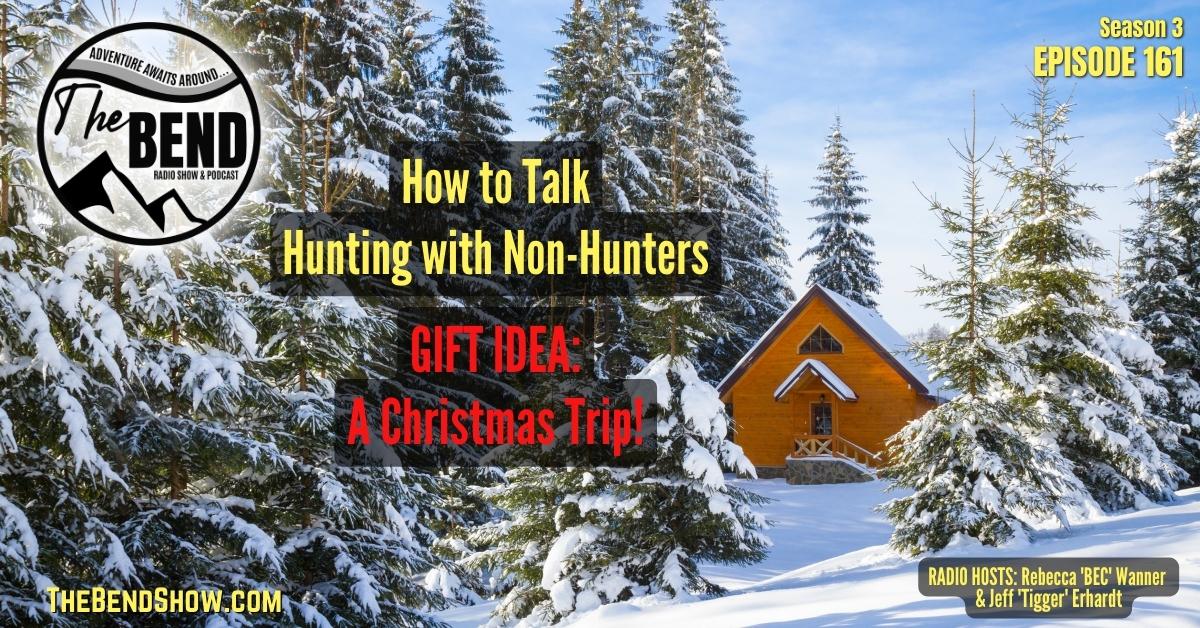 Learn how to talk about hunting with non-hunters. Gift Idea: Gather the family for the Holidays at a central location as a Christmas gift trip.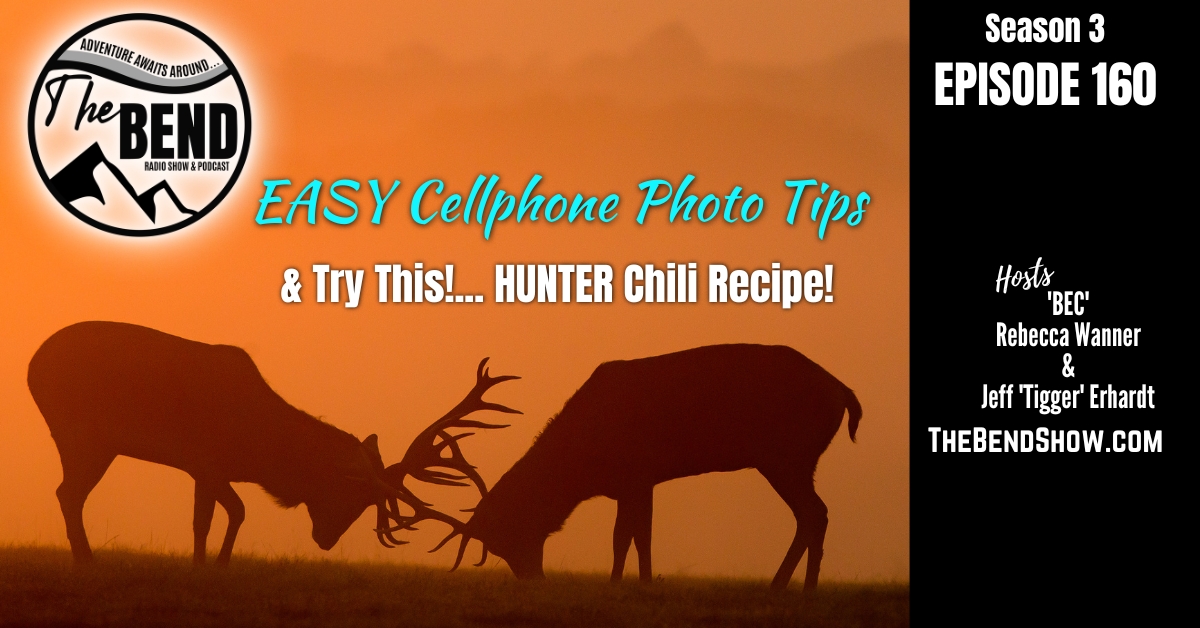 Easy cell phone photo tips for better pictures when outdoors. Hunter Chili Recipe using wild game meat.