A special show! Joining us this week is Kent Rollins The Cowboy Cook from TV and the Youtube Channel Cowboy Kent Rollins. We talk Dutch Oven recipes, to using foods we already have on our shelves, to traveling off the dusty trail and sharing our stories along the way unites us all. This is Rebecca Wanner aka BEC and Jeff 'Tigger' Erhardt with the outdoors show The Bend! We have lots of outdoor news & stories only heard here too! Be sure to Join us on The Bend!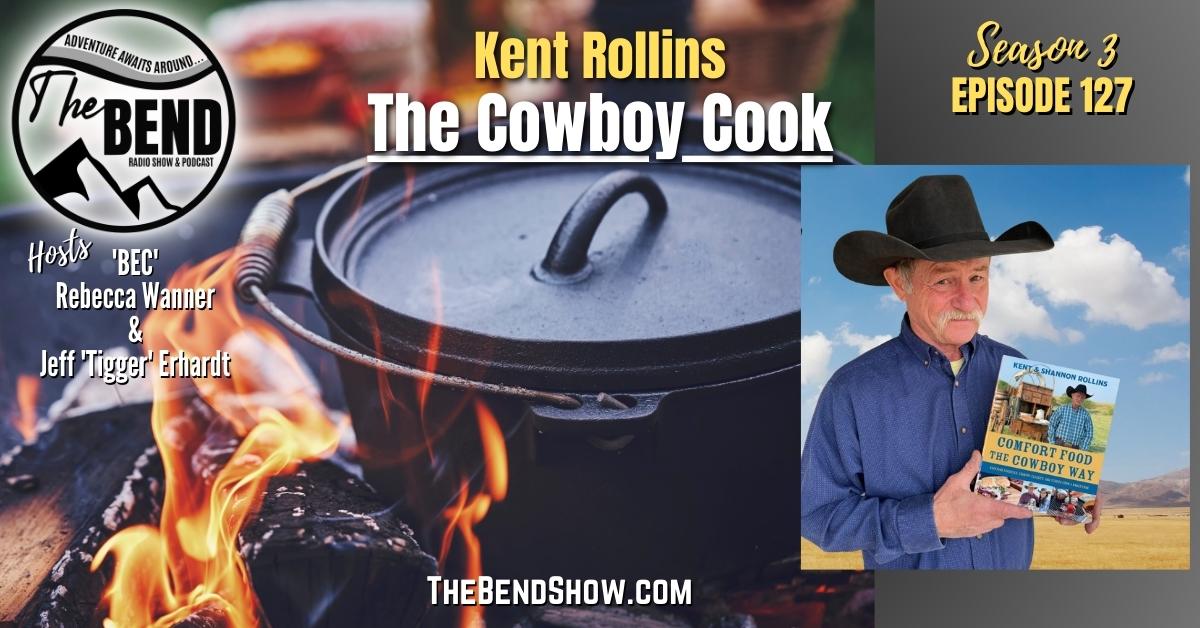 Episode Details
BEC and Tigger kick off today's episode by chatting about the game draws that will be coming through across the country. Unfortunately, BEC is not going moose hunting this year and Tigger's draw has yet to be determined so stay tuned for that update!
Fishing & Hunting News
In other fishing and hunting news, here is what you missed:
What you need to know about Americans "stress buying" live chickens
The Mammoth Cave National Park will be implementing periodic sobriety checkpoints throughout park roads.
News coming out of Colorado, there was a report of a mountain lion attack on a man while he was relaxing in his hot tub. Tune in to catch all of the details on these new stories!
Catching Up With Cowboy Kent Rollins
Tigger takes the stage with our special guest, Cowboy Cook, Kent Rollins as they catch up on Kent's latest travels and chat about his newest cookbook release, Comfort Food the Cowboy Way. Kent goes on to chat about what makes this cookbook, hinting that fans can expect homey comfort foods that can easily be achieved from the comfort of home, Mexican-inspired dishes, and cowboy favorites.
In Kent's own words, this cookbook is a culmination of "all of their favorites" and unlike his first two cookbooks, readers and fans alike will get a taste of Cowboy Kent's favorite dishes.  Kent just recently returned back from a trip to New York City and Tigger asked him if he ever got people stopping because of his cowboy hat and boots. Kent replied with the fact that he was shocked at how many fans he has in every corner of the country. He hopes to continue to be able to spread the cowboy way with new and old fans alike. Make sure to tune into this episode to catch all the excitement of this episode!
In Closing
BEC closes the show out today with some more fishing and hunting headline news stories. First up is reviewing upcoming turkey hunts in a few different states. Now is the time to start double-checking those units! Next, in case you've ever thought about bringing peanut butter on a flight, you might want to think twice. TSA made a reminder on social media after finding a jar of peanut butter in a passenger's carry-on that it is classified as a liquid so leave it at home folks. The last news story for today's show is a heart-warming one. In case you need a laugh today, headlines are raving about the skateboarding pig known as "Norbert". Just Google it and thank us later.
That's a wrap on today's show! As always, thanks for tuning in. Don't forget to subscribe wherever you get your podcasts or radio stations and we will see you all next week!
About Cowboy Kent Rollins
Cowboy Kent Rollins is a genuine cowboy who has been cooking up a storm for over 30 years. He is known for his authentic cowboy cooking style, delicious recipes, and entertaining personality. Cowboy Kent Rollins was raised on a ranch in Oklahoma, where he learned how to cook from his mother and grandmother. He has been cooking on the open fire since he was a child, and his authentic cowboy cooking style is a reflection of his upbringing. Rollins is a true pioneer of cowboy cooking. He has a passion for cooking that is evident in every dish he prepares. Cowboy Kent Rollins has been featured on numerous television shows, including the Food Network's "Chopped Grill Masters," and "Throwdown with Bobby Flay" and many others. He's released three cookbooks, one of which was just released called, Comfort Food the Cowboy Way. You can learn more about Kent and order his latest cookbook at KentRollins.com. You can also check out Kent Rollins' YouTube Channel here. 
The Bend is a Nationally Syndicated Radio Show
& on your favorite podcast player!
Subscribe, play, & listen!
More Episodes For You To Catch!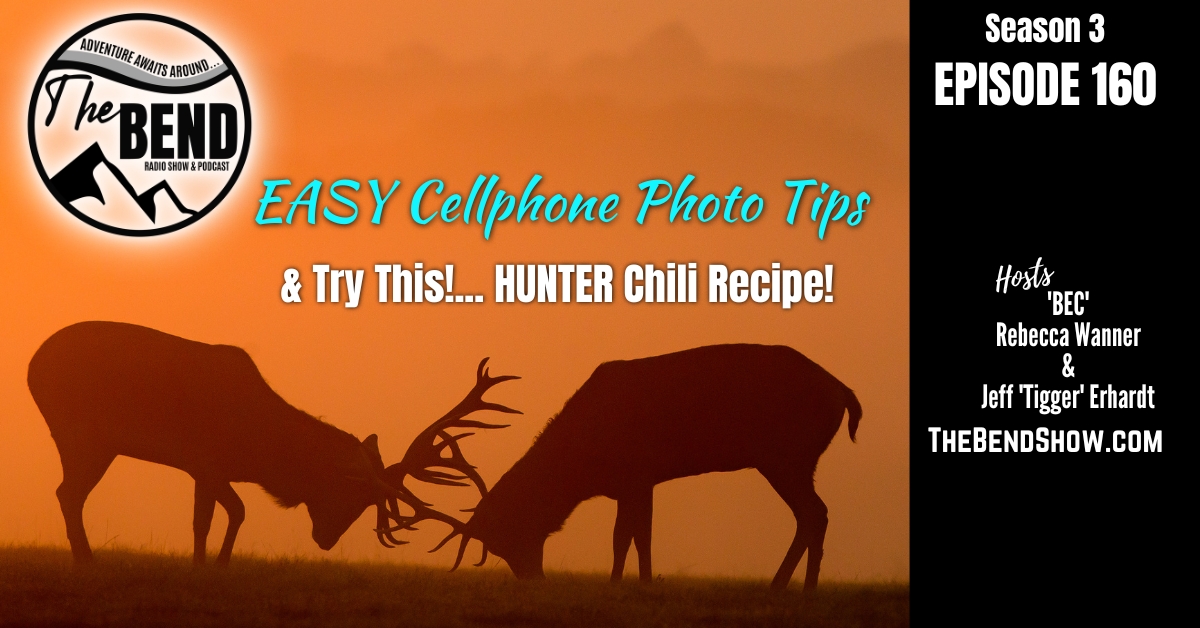 Easy cell phone photo tips for better pictures when outdoors. Hunter Chili Recipe using wild game meat.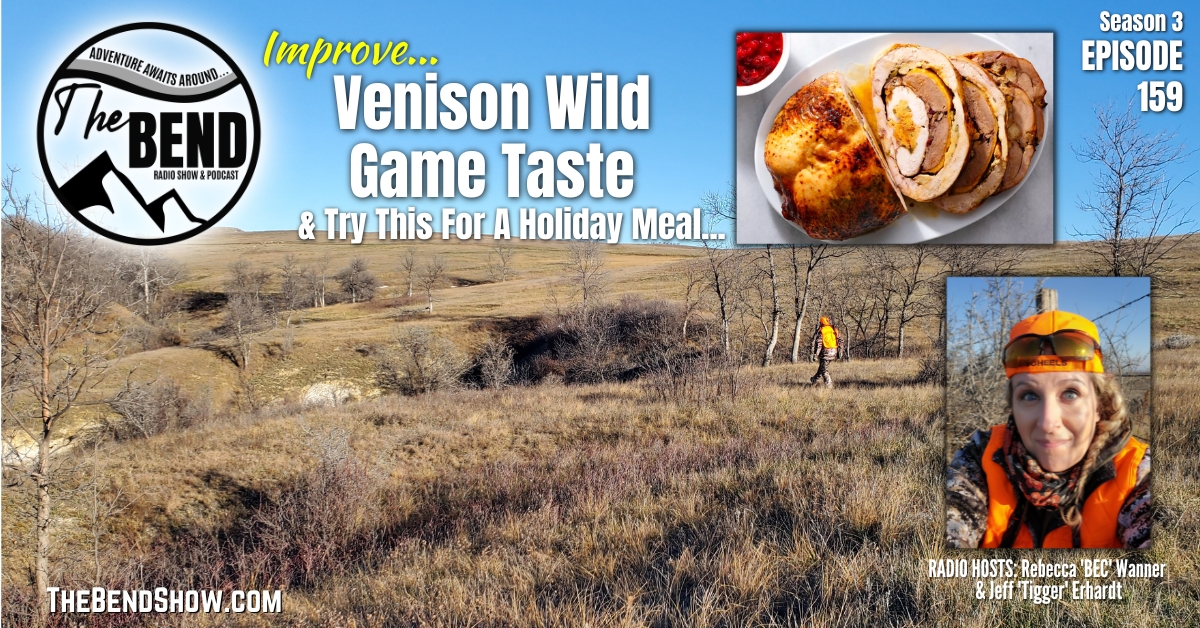 Learn what causes the wild game taste in venison. Tips to reduce the gamey taste in Deer, Elk or Moose. Turducken on the Holiday menu.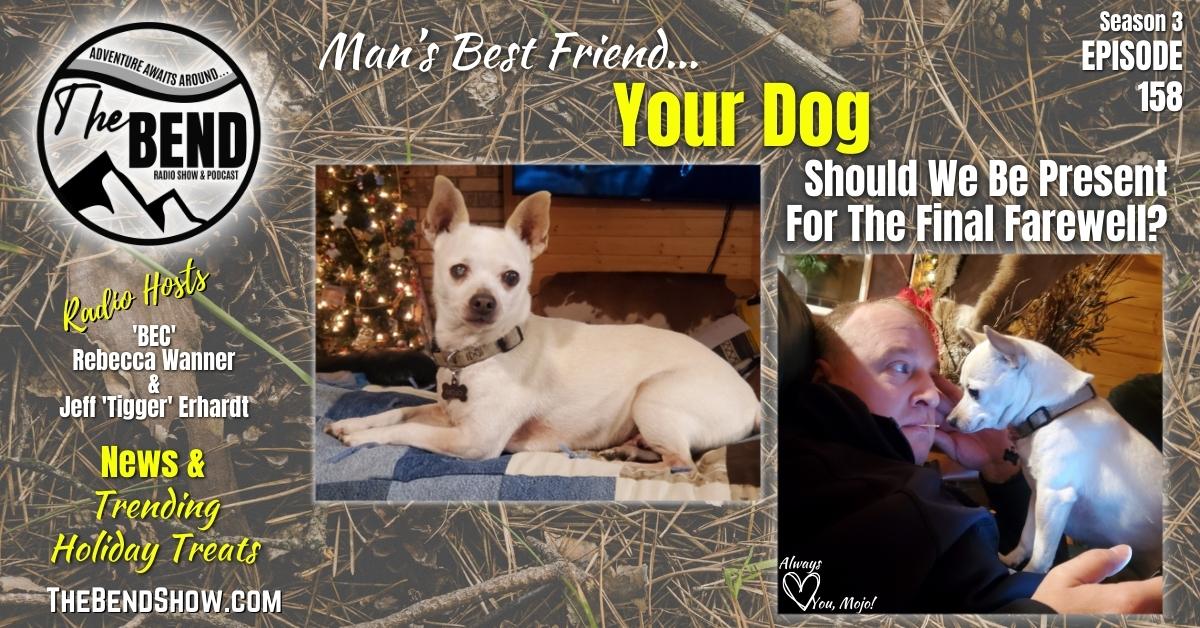 Learn how choosing to stay with your pet during euthanasia alleviates their stress; reducing their anxiety and fear. Holiday Gift Idea: Legos make the perfect adult gift.