From Rodeo Action taking place to Fishing tips to keep you landing the big ones from Pro Angler Johnnie Candle to health alerts for anyone that enjoys the outdoors.

 We dive into travel and outdoors news, a health watch, and a mustard food trend. This is Rebecca Wanner aka BEC and Jeff 'Tigger' Erhardt with the radio show The Bend Show, your news outlet for the latest in the Outdoors & Western Lifestyle!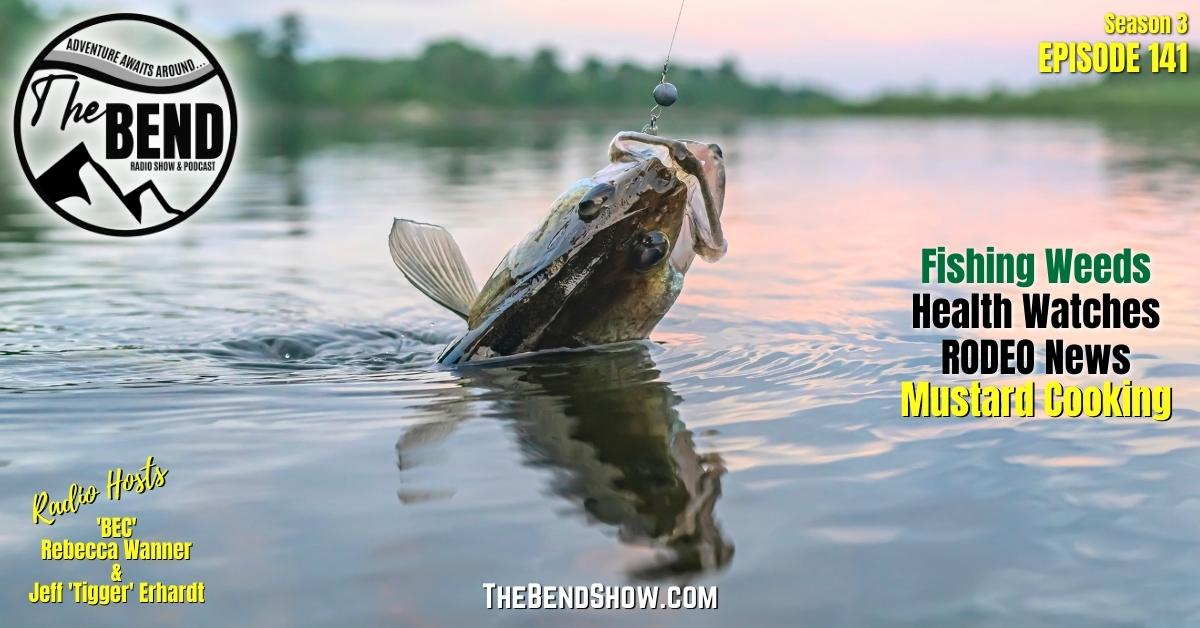 EPISODE 141 DETAILS
SPOTLIGHT
NEWS
A social media influencer, tiffanyymagee, is claiming to have lost 80 pounds on what she's calling, "The Mustard Diet". Using zero-calorie mustard, the influencer is dunking vegetables and fruit into it, and the protein source is cottage cheese and chicken sausage. 
NOW – BEC's got an issue with this. How sustainable is it to live off of just cottage cheese forever??? As for Mustard itself. We are one hundred percent about keeping this natural and low-carb, low-calorie condiment on hand for ALL your meals! Our favorite by far is Mickey's Mustard! Are they a sponsor of this show, you bet! But that is because we are selective, picky and only direct you to where we feel your money is well spent. We love using Mickey's Mustard on everything from Eggs Benedict to smothering on our pork loins to even turning into a vinaigrette on our salads. 101 uses for the stuff and it's not going to hurt the waistline either! 
FIELD REPORTS & COMMENTS

Call or Text your questions, or comments to 305-900-BEND or 305-900-2363
Or email [email protected]
FOLLOW Facebook/Instagram: @thebendshow
#catchBECifyoucan #tiggerandbec #outdoors #travel #cowboys
The Outdoors, Rural America, And Wildlife Conservation are Center-Stage.
AND how is that? Because Tigger & BEC… Live This Lifestyle.
Learn more about Jeff 'Tigger' Erhardt & Rebecca Wanner aka BEC here: TiggerandBEC.com
WESTERN LIFESTYLE & THE OUTDOORS
Tigger & BEC are News Broadcasters that represent the Working Ranch world, Rodeo, and the Western Way of Life as well as advocate for the Outdoors and Wildlife Conservation.
Outdoorsmen themselves, this duo strives to provide the hunter, adventurer, cowboy, cowgirl, rancher and/or successful farmer with the knowledge, education, and tools needed to bring high-quality beef and the wild game harvested to your table for dinner. They understand the importance in sharing meals with family, cooking the fruits of our labor and fish from our adventures, and learning to understand the importance of making memories in the outdoors. Appreciate God's Country.
United together, this duo offers a glimpse into and speaks about what life truly is like at the end of dirt roads and off the beaten path.
Tigger & BEC look forward to hearing from you, answering your questions and sharing in the journey of making your life a success story. Adventure Awaits Around The Bend.
The Bend is a Nationally Syndicated Radio Show
Hear The Bend Show on SiriusXM, Public AM / FM Radio
AND on Your Favorite Podcast App Player!
iTunes, Spotify, iHeart, Alexa, Pandora & More!
More Episodes For You To Catch!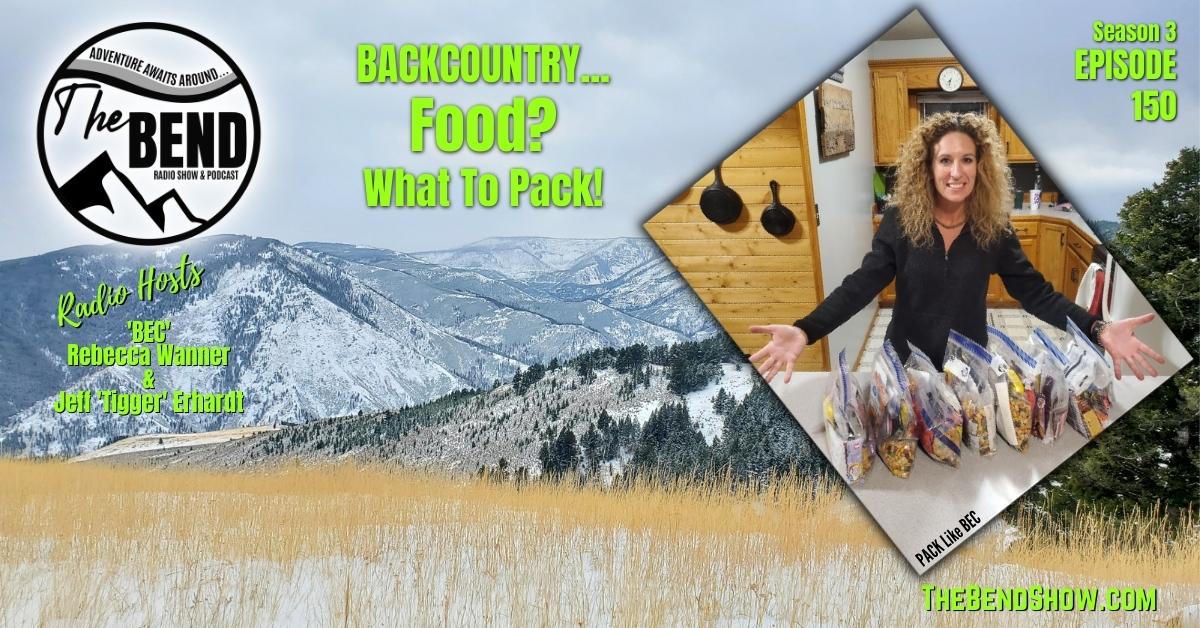 What food to backpack on hunting, fishing, or camping trips, and how to stomach freeze-dried foods while staying healthy. History of J.B. Mauney's bull riding career.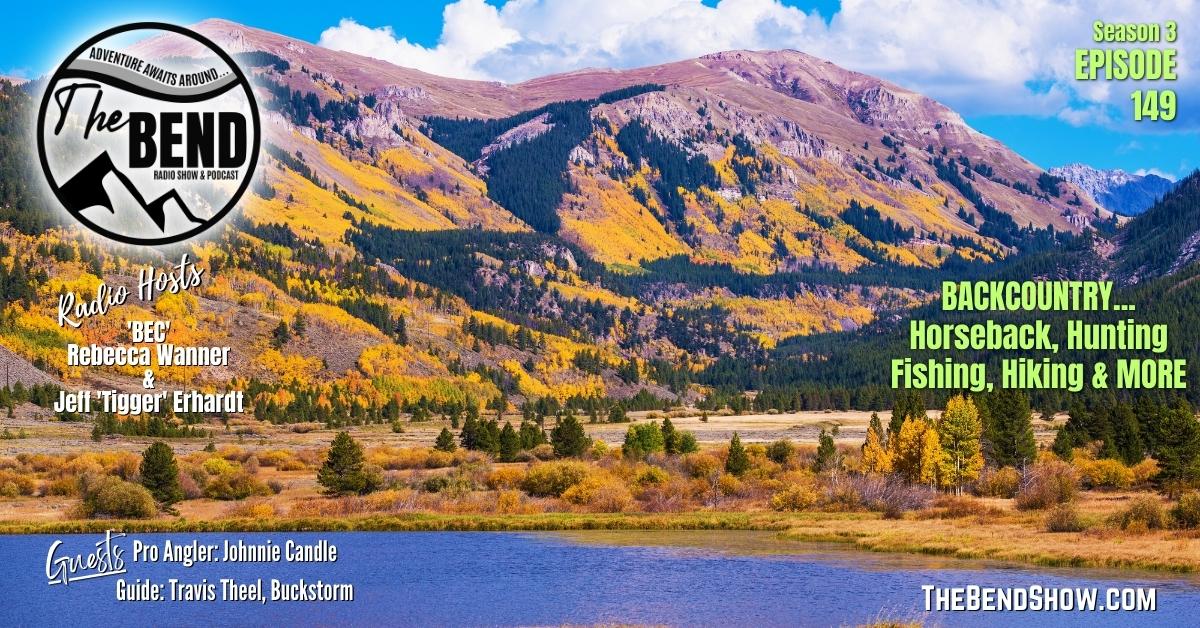 What to know before Backcountry Hunting, Horseback riding or Hiking the mountains. Tips for fall walleye fishing from pro angler Johnnie Candle.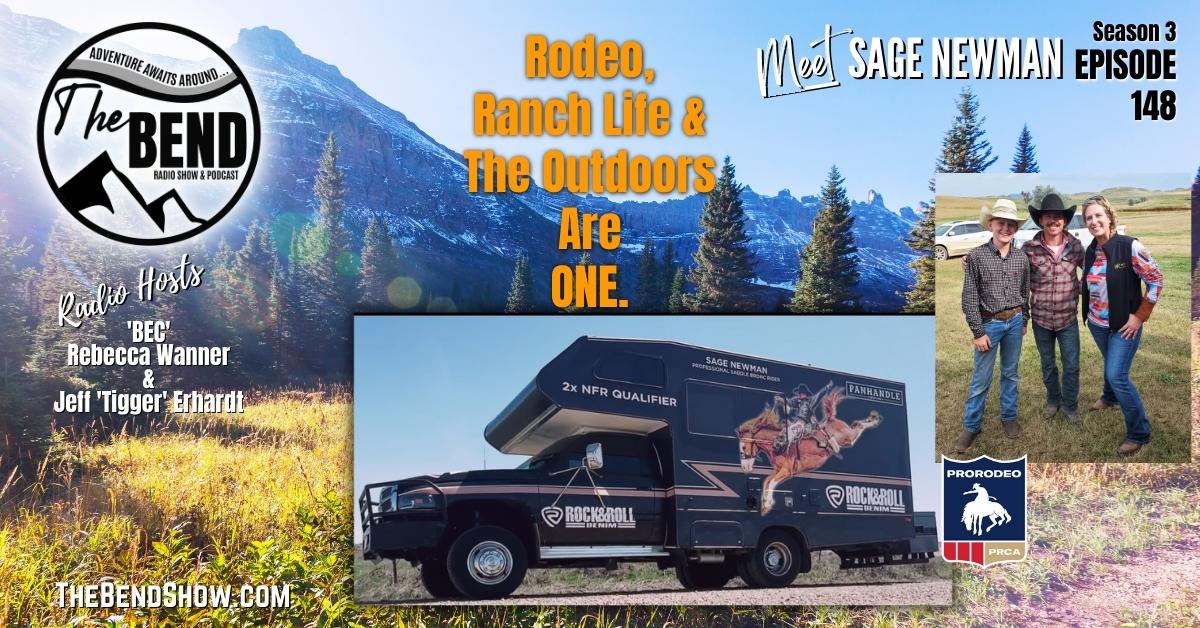 What is the Western Lifestyle? Learn how rodeo, ranching, the outdoors are all part of the Western Lifestyle. Learn backcountry hunting tips. Youth Major League Fishing.