Have you wanted to give Fly Fishing a try? We talk about what to expect for first-time fly fishing! Do you love cooking meat but have trouble getting the seasoning right? We've got an insight into why and how the chefs season beef to venison to chicken to fish and more.

 This is Rebecca Wanner aka BEC and Jeff 'Tigger' Erhardt with the radio show The Bend Show, your news outlet for the latest in the Outdoors & Western Lifestyle!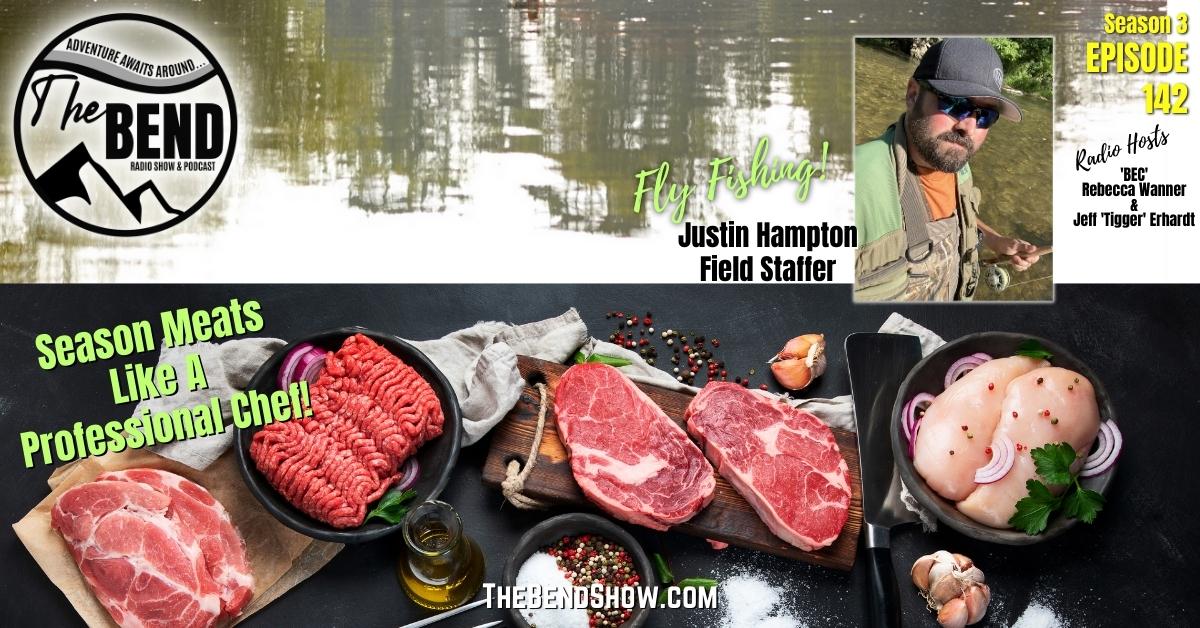 EPISODE 142 DETAILS
BEC & Tigger intro the show, sharing that Tigger has had his gallbladder removed. He is now recovering slowly and will be watching his diet and will need to slowly reintroduce foods. Health is upon us to monitor. It is our responsibility to take care of ourselves as there are no other more valuable assets in your operation, in your business, or to your family. Please use this as a reminder to do wellness checks yearly! Welcome to your Outdoors & Western Lifestyle news outlet, The Bend Radio Show & Podcast available on SiriusXM Rural Radio Channel 147, AM / FM Radio, and on all Podcast Players.
SPOTLIGHT
It's Hot, Kids are getting antsy, and parents or the sitter's nerves may seem frayed and wondering what to do with them. Turns out that instead of tossing a new video game or downloading another app for kids to play… Pull out the Board Games! Scientists studied several groups of 9-year-olds only to discover that hands down, children that played board games had higher math scores than those who did not.
Board Games enhanced not just mathematical abilities for young children, but also improved strategy effects on basic and complex math skills, plus added to positive cognitive and developmental skills.
So there ya have it! Pull out the Monopoly, The Game of Life Game or one of our favorites, especially if you grew up on a farm or ranch, the Farming Game and let the kids go wild!
NEWS
Iceland – If venturing to Iceland anytime soon and want an experience as unique as can be… For $400 per night, you can spend the night in the middle of an Iceland Forest inside a bubble. Yes, that's correct BUBBLE. The Buubble by Airmango offers guests the opportunity to sleep in bubbles that are heated, have electricity, a king size bed with bedding, a lamp, and a small bench with a nearby cabin offering bathrooms and other amenities. This has BEC wondering, what can she charge for sleeping on her picnic table with an air mattress… Food for thought.
 Aspartame, Healthy or Not?
The World Health Organization is reviewing if they may soon label the artificial sweetener Aspartame as a possible carcinogen. Aspartame is used to sweeten Diet Coke, Coke Zero, chewing gum, breakfast cereals, ice cream, and Diet Snapple for example. It's also known as NutraSweet, Equal, and Sugar Twin. Regardless of the decision, it is always a good idea to keep an eye on those "ingredient labels" when grocery shopping!
 Beer For A Better Tan?
Have you heard of this latest Tik Tok trend, pouring beer on oneself in order to achieve a better tan? If you have or have not, this is a HECK NO from BEC. Experts have weighed in on this trend and it has been debunked. The Beer has of course NO SPF protection and actually ATTRACTS bugs and bees. Be Safe – Smear on the Sunscreen and Drink the Beer! Watch this video HERE to see what I am talking about.
Bunny Take Over
The New York Post has reported that Wilton Manors, Florida is being overrun by Lionhead Rabbits. A bunny breeder in Fort Lauderdale illegally let loose the rabbits before they started multiplying on the street. Hundreds of rabbits are now living in the backyards of homes in Wilton Manors. The bunnies have a shaggy mane and resemble lions. Some families are feeding the rabbits while others consider them a nuisance as the bunnies are digging holes in the nice lawns. The estimated cost to catch and rehome the rabbits would be $40,000.

If you've not heard of the Lionhead rabbits before, here's a little more insight. Lionhead Rabbits may be small in stature as they only reach 2.5-3.5 lbs, however, are active! They grow to about 8-10 inches at adult size and life expectancy is 8 to 10 years.
Fly Fishing? Can Anyone Fly Fish?
Angler or Not; there is always something about fishing that is a tried and true, lifetime sport. Have you ever tried to Fly Fish? Sometimes the thought of such a simple rod yet the long lengths of line flying back and forth can seem a bit overwhelming. We remember movies such as "A River Runs Through It" where Brad Pitt, and Anthony Hopkins share the tale of two brothers in rural Montana spending quite a bit of time Fly Fishing. Brad Pit, a Missouri native himself, never learned how to fly fish growing up. A little-known fact is that actually the 
music legend Melissa Etheridge taught actor Brad Pitt to fly fish in her swimming pool!
 Etheridge herself also grew up in the Midwest and loves not just fishing but is a huge Fly Fishing Fan. (A little "Did you know??" for the entertainment fans!)
Tigger visits with Justin Hampton who is an active outdoorsman, and rancher and helps out on The Bend Show offering field reports from the Ozarks and Missouri area. Justin Hampton recently went on his first Fly Fishing excursion and shares what was surprising and what was or was not fun. Yes, Fly Fishing is often referred to as an "Artform of Fishing". This is a great first beginner's take and another example that we are ALL capable of trying new hobbies at any time in life!
COOK MEAT LIKE PROFESSIONAL CHEFS
HOW TO SEASON MEAT
Have you ever watched cooking shows like Rachael Ray or Gordon Ramsey and his Hell's Kitchen, for example… Watching closely, have you noticed how when seasoning meats such as beef, pork, venison, chicken, fish… really any meats; these chefs hold their arms high in the air, generously sprinkling the seasoning over the meat? Did you think it was just for theatrics? Done for more "Showmanship" to draw more attention to "Wow – we're seasoning!"? Turns out there is actually a REASON for that high-arm technique. Meat is seasoned with the arm high in the air in order to evenly distribute the seasoning over the meat. Even seasoning a dish or meat can be very tricky. This technique of holding the seasoning higher allows for gravity to work with the swirl motion and results in more uniformly seasoned meat. Give it a try, you will be surprised! The only downfall is yes, you will need a slightly bigger prep area as it can get a bit messy but give this tip a try!
FIELD REPORTS & COMMENTS
Call or Text your questions, or comments to 305-900-BEND or 305-900-2363
Or email [email protected]
FOLLOW Facebook/Instagram: @thebendshow
#catchBECifyoucan #tiggerandbec #outdoors #travel #cowboys
The Outdoors, Rural America, And Wildlife Conservation are Center-Stage.
AND how is that? Because Tigger & BEC… Live This Lifestyle.
Learn more about Jeff 'Tigger' Erhardt & Rebecca Wanner aka BEC here: TiggerandBEC.com
WESTERN LIFESTYLE & THE OUTDOORS
Tigger & BEC are News Broadcasters that represent the Working Ranch world, Rodeo, and the Western Way of Life as well as advocate for the Outdoors and Wildlife Conservation.
Outdoorsmen themselves, this duo strives to provide the hunter, adventurer, cowboy, cowgirl, rancher and/or successful farmer with the knowledge, education, and tools needed to bring high-quality beef and the wild game harvested to your table for dinner. They understand the importance in sharing meals with family, cooking the fruits of our labor and fish from our adventures, and learning to understand the importance of making memories in the outdoors. Appreciate God's Country.
United together, this duo offers a glimpse into and speaks about what life truly is like at the end of dirt roads and off the beaten path.
Tigger & BEC look forward to hearing from you, answering your questions and sharing in the journey of making your life a success story. Adventure Awaits Around The Bend.
https://www.sciencedaily.com/releases/2023/07/230707111629.htm#:~:text=last%2023%20years.-,Board%20games%20based%20on%20numbers%2C%20like%20Monopoly%2C%20Othello%20and%20Chutes,development%20including%20reading%20and%20literacy.
The Bend is a Nationally Syndicated Radio Show
Hear The Bend Show on SiriusXM, Public AM / FM Radio
AND on Your Favorite Podcast App Player!
iTunes, Spotify, iHeart, Alexa, Pandora & More!
More Episodes For You To Catch!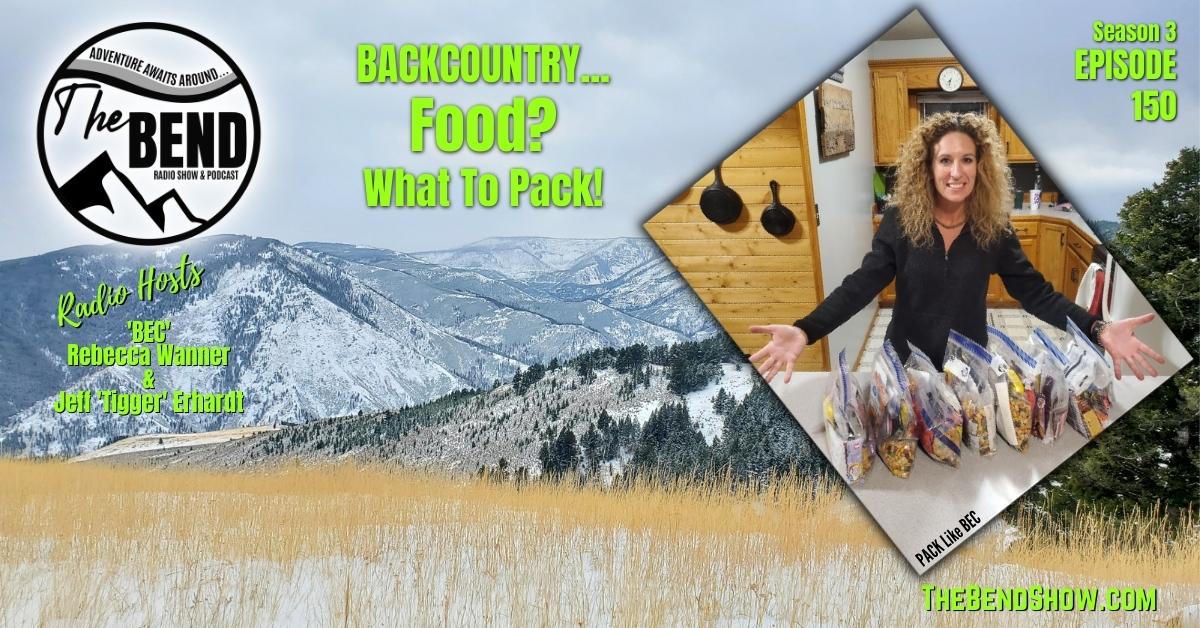 What food to backpack on hunting, fishing, or camping trips, and how to stomach freeze-dried foods while staying healthy. History of J.B. Mauney's bull riding career.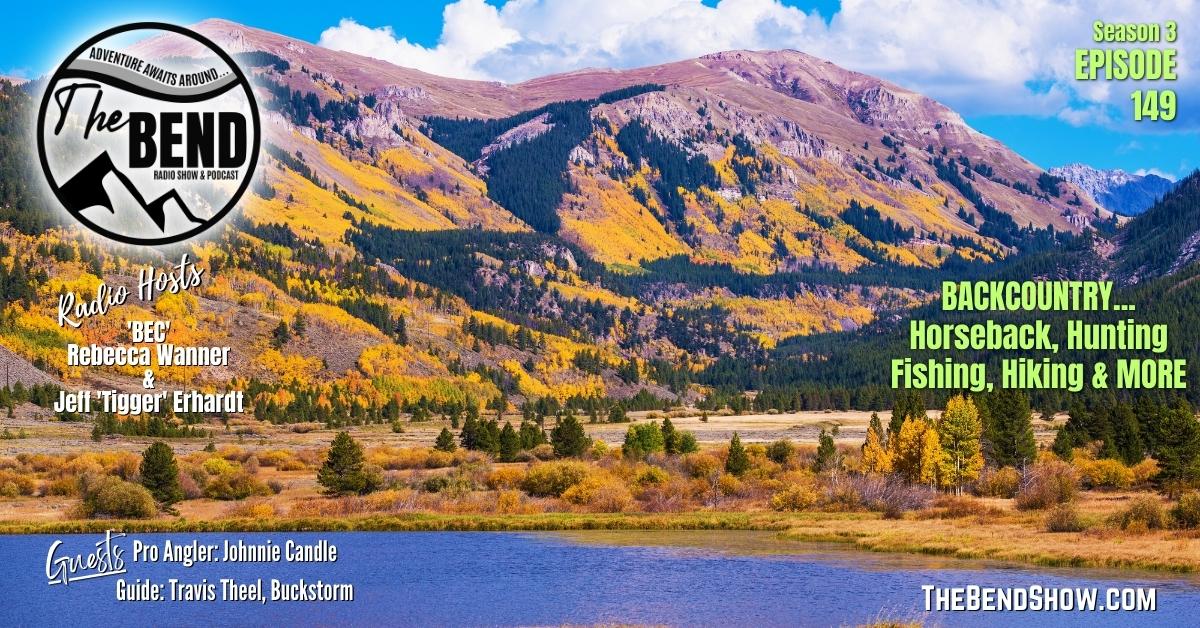 What to know before Backcountry Hunting, Horseback riding or Hiking the mountains. Tips for fall walleye fishing from pro angler Johnnie Candle.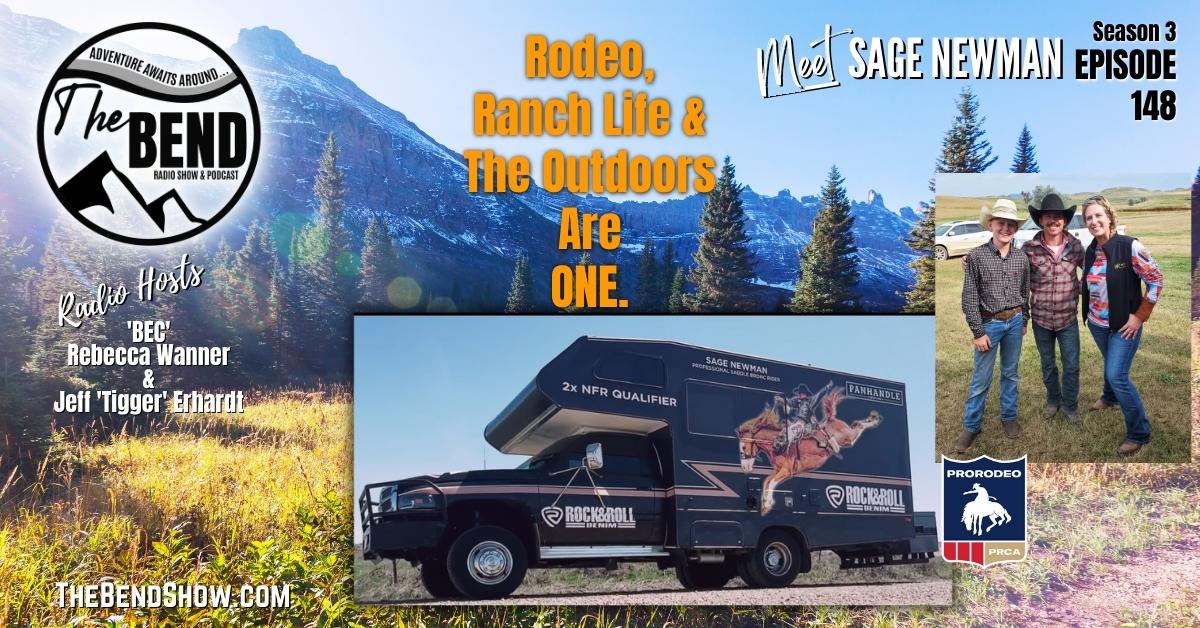 What is the Western Lifestyle? Learn how rodeo, ranching, the outdoors are all part of the Western Lifestyle. Learn backcountry hunting tips. Youth Major League Fishing.