Dream of hunting big game? Hunting Buffalo? Fishing reports from across the country and the stats on a whopper Walleye reeled in will shock you, could this be a record length? Hear the outdoors & travel headlines missed and more as hosts Rebecca Wanner aka BEC and Jeff 'Tigger' Erhardt keep you informed on the outdoors radio show and podcast, The Bend Show!
ode_page&btn-skin=60a0c8">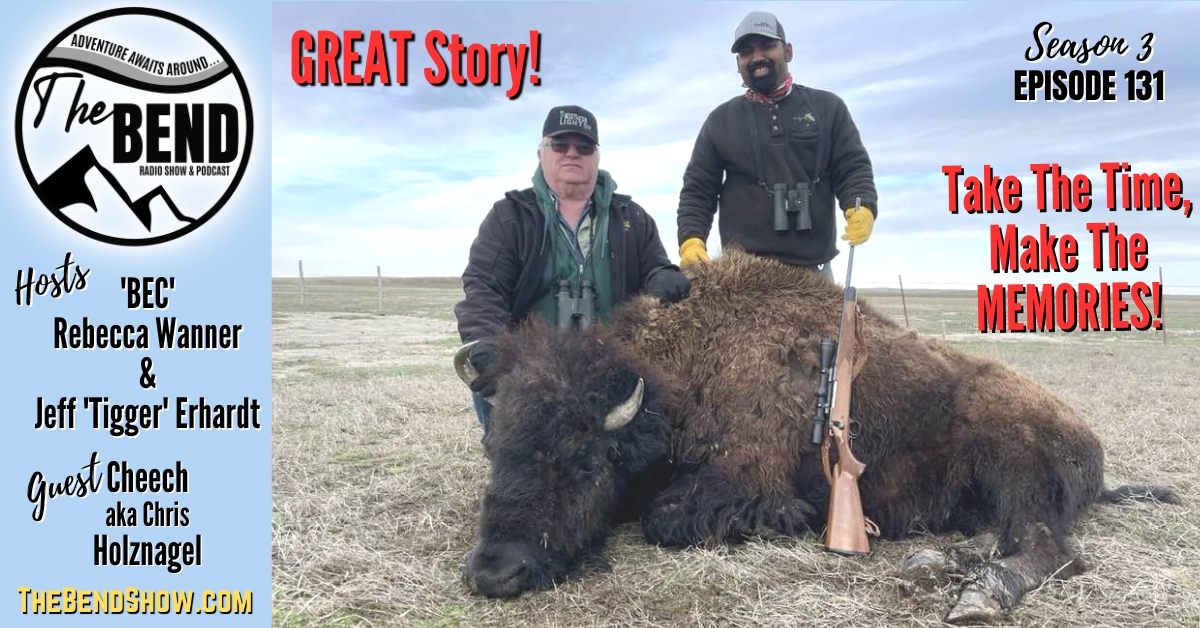 Episode Details
We share one hunter's trip of a lifetime to hunt buffalo in Nebraska at Antler J Outfitting. Learn how a memory made sharing a hunt as such with your father and using a passed loved one's firearm made this excursion the most special. Domestic buffalo hunting, we share how a buffalo ranch in Chadron, NE found a solution to creating another source of revenue when dealing with a failing buffalo market and left with livestock that were unable to be managed properly. This ranch has diversified its operation into one of positivity and ingenuity.
Fishing reports shared from Mike Peluso Outdoors regarding the upper Missouri River and the slow start to the season. Florida has a lot of deep sea action. The Ozarks are hooking Large Mouth Bass. Washington State's inland rainbow trout are biting and deep sea rockfish are limiting out.
Travel News, Discoveries & Baseball Sportsmanship
In other Outdoors news, here is what you missed:
South Africa – The largest diamond ever found has been discovered.

Indiana – A prom couple's night made special by the local Jeep community.

Vegas – Share news of a recent date gone wrong, a great reminder to always lock up valuables while traveling.

California – A kayaker's recent discovery when spring cleaning equipment shows the importance to all to always stay aware of surroundings as dangerous and poisonous snakes, etc are on the move.

Baseball – Talk of sportsmanship and how one community has put into place actions to resolve the arguing amongst parents and volunteer umpires, coaches, and others that make it possible for youth to excel.
Feature: Hunting Buffalo or Bison?
Many of us dream about going on a big game hunt at some point in our lives. Have you considered buffalo or bison? Have you ever wondered, can you hunt buffalo?
A unique hunting trip to go after a buffalo, turns more into a hunt of a lifetime due to who was involved and how the hunt ended. Heartfelt and excellent reminder on how our memories can include those loved ones no longer with us. Tigger sits down with Cheech aka Chris Holznagel to share this story. Using a rifle handed down to what truly were the highlights. The adventure takes us to Chadron, Nebraska, where we learn about a buffalo ranch that turned its domesticated buffalo herd into another diversity for income. Antler J Outfitting shows the importance of utilizing resources, customizing hunts and making the memories of a lifetime are the real prize. PLUS buffalo is a great meat for dinner too!
In Closing
BEC closes the show with her own rant called, "What the Heck, According to BEC!". This week on her radar is the news article from Daily Mail stating that Google is banning certain phrases and words because it is felt they are now Offensive or Sexist. The Google ban would include the following: 'man hours', 'you guys', 'blacklist', 'chubby,' 'whitelist', 'blackhole', 'crazy, bonkers and mad'.
BEC responds with, "WHAT THE HECK!?" BEC goes on to explain that she may be a Tomboy at heart and love the outdoors but has never felt singled out over any of those words. When reaching out to her girlfriends, the text almost always reads, "Hey Guys – Wanna hang on Friday?" Secondly, when she quotes hours on jobs, "man-hours" is the verbiage. None of these phrases Google has singled out are in any way offensive in BEC's mind. Actually she feels this is just another "Stir the Pot" and an attempt to create more division than union once again. 
AND that's why she is calling this here story recap "WHAT THE HECK According to BEC"! BEC here is over the Political Correctness giving the example that she was raised a cowboy; sharing a personal little secret, that BEC is actually more offended when called a cowgirl. Why? Because BEC grew up cowboying with some of the best, and never once has felt disrespected in any shape or form. As BEC puts it, "We all work hard on or off the trail in life!"
That's a wrap on today's show! As always, thanks for tuning in. Don't forget to subscribe wherever you get your podcasts or radio stations and we will see you all next week!
Field Reports or Comments
Call or Text your questions, comments to 305-900-BEND or 305-900-2363
Or email [email protected]
FOLLOW Facebook/Instagram: @thebendshow
SUBSCRIBE to The Bend YouTube Channel.
Website: TheBendShow.com
#catchBECifyoucan #tiggerandbec #outdoors #travel
The Outdoors, Rural America And Conservation are Center-Stage.
AND how is that? Because Tigger & BEC… Live This Lifestyle.
Learn more about Jeff 'Tigger' Erhardt & Rebecca Wanner aka BEC here: TiggerandBEC.com
The Bend is a Nationally Syndicated Radio Show
& on your favorite podcast player!
Subscribe, play, & listen!
More Episodes For You To Catch!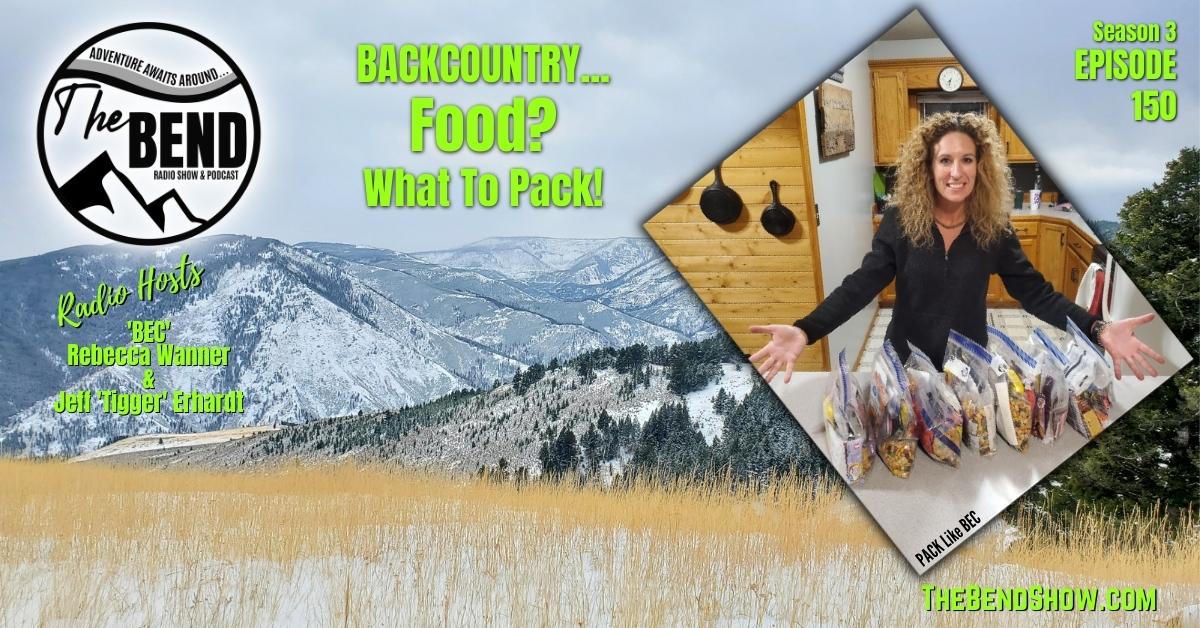 What food to backpack on hunting, fishing, or camping trips, and how to stomach freeze-dried foods while staying healthy. History of J.B. Mauney's bull riding career.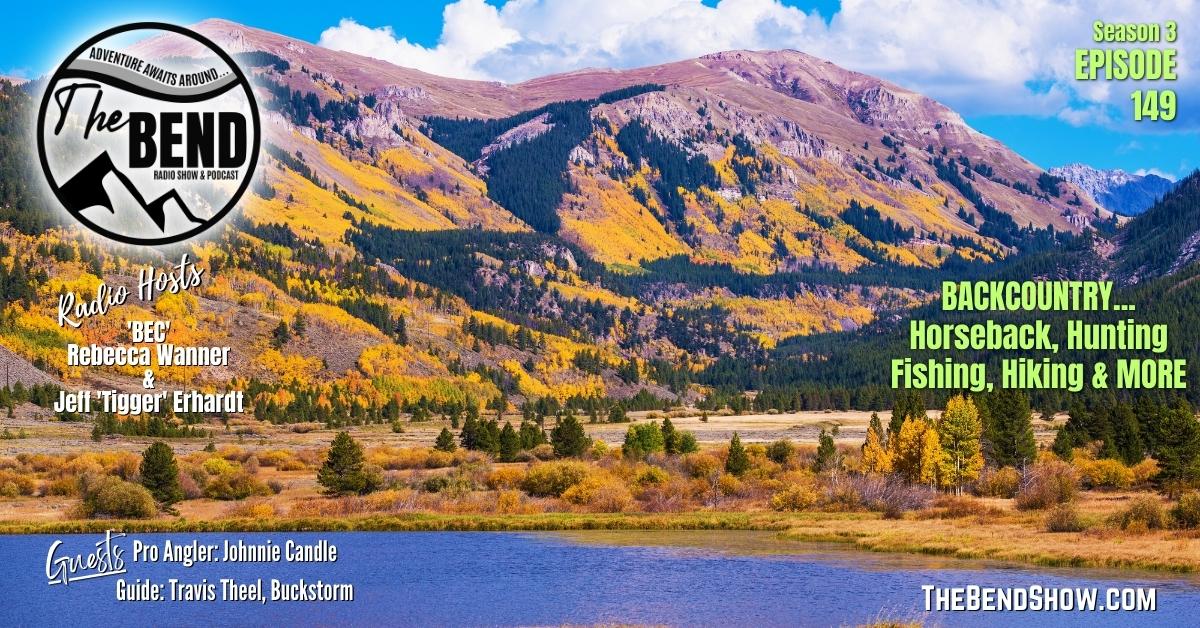 What to know before Backcountry Hunting, Horseback riding or Hiking the mountains. Tips for fall walleye fishing from pro angler Johnnie Candle.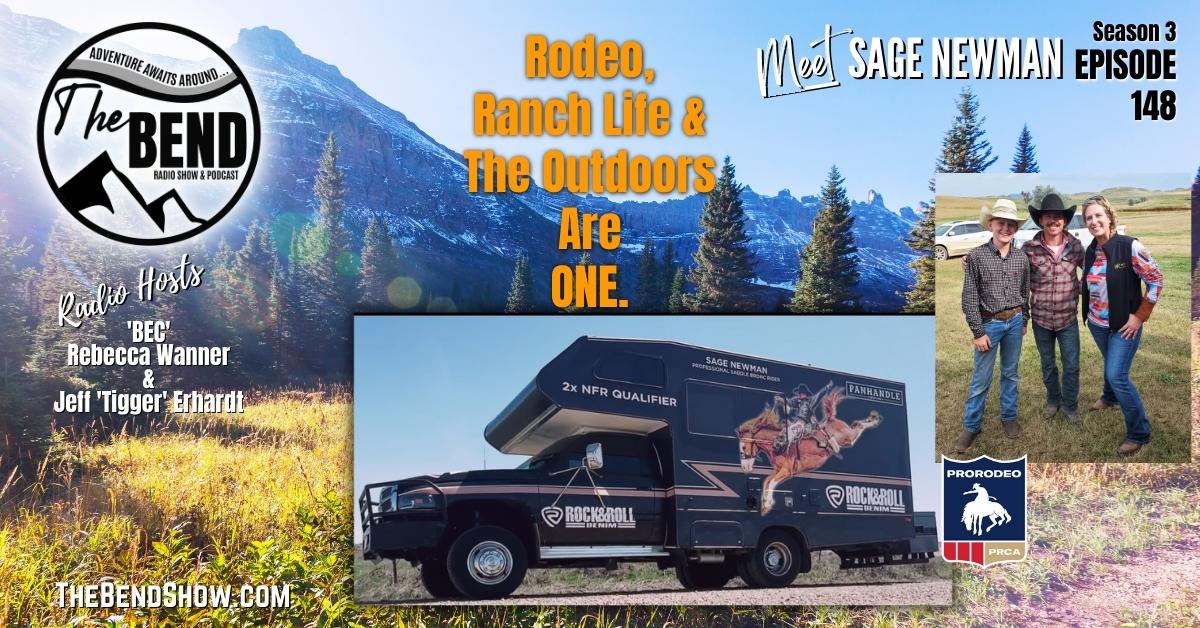 What is the Western Lifestyle? Learn how rodeo, ranching, the outdoors are all part of the Western Lifestyle. Learn backcountry hunting tips. Youth Major League Fishing.