Bucket List Adventures, Trips or Destinations. Hog hunts to the Northern Lights; we will have you adding new locations to your wish list or maybe kickstarting you to start planning that next hunting or fishing excursion. We have a fun easy summer meal idea and your Travel headlines too. This is Rebecca Wanner aka BEC and Jeff 'Tigger' Erhardt with the outdoors radio show & podcast The Bend Show. Be sure to subscribe on your favorite podcasting app and YouTube channel to never miss The Bend Show!
SPOTLIGHT
Spotlight is on Bucket List Vacation Adventures, Trips & Destinations! First off – what is on your bucket list? A recent study done by Fair FX was released with the Top 5 places people have on their Bucket lists. BEC's first question is to our listeners of The Bend, as we need to know if these are "ON" your wish list, and if not, what should be added. Send a Text to 305-900-2363, and we will talk about what OUR LISTENERS feel should be on the Bucket List.
From driving the famous Route 66 to a Safari in Africa to seeing the Northern Lights, there are many adventures to be had. Road trip to Fly away to Sail away. This list shared is just the beginning of what may be of most interest to you personally, a trip to share with a friend or a trip of a lifetime with your family. There is much to see, learn and explore.
OUTDOORS & TRAVEL NEWS HEADLINES
Unique lunch atmosphere – literally. Learn how you can spend three hours on the edge of space, soaring over 15 miles above Earth.
While morel mushroom hunting, a young teen is hailed a hero when his much younger sister is kidnapped. The abduction unfollowed fast and thankfully the heroic quick actions of this brother stopped a parent's worst nightmare. The young man using his slingshot stopped the abduction and saved this young girl.
Mosquito Repellent. Virginia Tech University has released a new study showing that there is indeed a natural scent that mosquitos will avoid. Cocoanut against Mosquitos, could this be the answer? What have you found that works? The Bend Show wants to hear thoughts, and user results; email

 

[email protected]

.
FEATURE
The winner of the Veteran or Active Military Texas Hog Hunt sponsored by The Bend Show and the nonprofit Over The Edge Outdoors was US Navy Vietnam Veteran, Craig Mergelman of Colorado. BEC and Craig visit about the amazing, "once in a lifetime" trip shared with his wife Lindsay. The story covers the importance of building new friendships and bonds that exceed that will land a hog hunt or other adventure, to be added to your bucket list in the future. Hear how nature heals more than one can imagine. Hear how you can make a difference. Hear how you can take action to become a better person, live a life of purpose and appreciate the time you have with the people that matter.
Texas Wild Hog we learn is delicious. A simple recipe for the smoker on how to cook a feral pig or wild hog is shared. The enjoyment of hunting is more than harvesting an animal, it is the journey that goes along with, and the memories made.
FOOD
BEC's Barrel of the Good Stuff
A story has been making headlines across the nation and BEC shares her 2 cents on how this easy family meal idea is one we really ALL should do.
Backstory: A mother of a very large family became a viral sensation after throwing her family a "Nacho Pool Party" – YES you heard right. NACHOs as in chips, cheese, queso, and all the fixings! There were A LOT of haters on social media heckling this mom. AND for those that know BEC, she saw this as a BRILLIANT idea. This is what mom, Alicia Dougherty did. Dougherty took a child kiddie pool, washed it thoroughly, then filled it with Tex-Mex Nachos, Tortilla chips, covered in cheese meat, veggies, and sour cream. The ultimate Nacho platter as the woman than served her entire family directly from that Unusually Large Bowl.. aka Kiddie Pool.
The answer to "What to cook?" or "What to make?" for your next "Night To Cook" at the annual camping trip, family reunion or summer gathering has been answered. Nacho Anyone?
Who would not enjoy digging into THAT masterpiece!
Save Time. Save Money. AND Guaranteed to be Rememberable.
Checks All The Boxes this easy recipe!
HUNTING DOGS
A dog, co-owned by country music artist, Tim McGraw, won the New Breed category at the Westminster Dog Show this month. The dog is an Italian hunting breed, called Bracco Iltaiano, who loves everyone but needs a job such as hunting that keeps this dog breed busy . McGraw and his wife Faith Hill have owned several Bracco Iltianos over the years, sharing posts from time to time on social media. 
Over The Edge Outdoors (Nonprofit)
This non-profit organization uses the healing power of nature and the outdoors. Their mission after having already sacrificed protecting our great nations is to now work to forge genuine and meaningful friendships between active military, soldiers and veterans as well these their families.
Route 66
Route 66 stretches 2,400 miles across two-thirds of the continent. Winds from the shores of Lake Michigan and ends near Los Angeles, California on the shores of the Pacific Ocean. The National Park Service has GREAT information if you are ever wanting to plan that Road Trip!
Outdoors Field & Travel Reports
Call or Text your questions, comments and Field Reports: 305-900-BEND or 305-900-2363
Or email [email protected]
FOLLOW Facebook/Instagram: @thebendshow
SUBSCRIBE to The Bend YouTube Channel.
Website: TheBendShow.com
#catchBECifyoucan #tiggerandbec #outdoors #travel
The Outdoors, Rural America And Conservation are Center-Stage.
AND how is that? Because Tigger & BEC… Live This Outdoor Life.
Tigger & BEC appreciate all aspects along the field & stream, wildlife photography, and traveling the backcountry and backroads across the world.
Learn more about Jeff 'Tigger' Erhardt & Rebecca Wanner aka BEC here:
 

TiggerandBEC.com
The Bend is a Nationally Syndicated Radio Show
& on your favorite podcast player!
Subscribe, play, & listen!
More Episodes For You To Catch!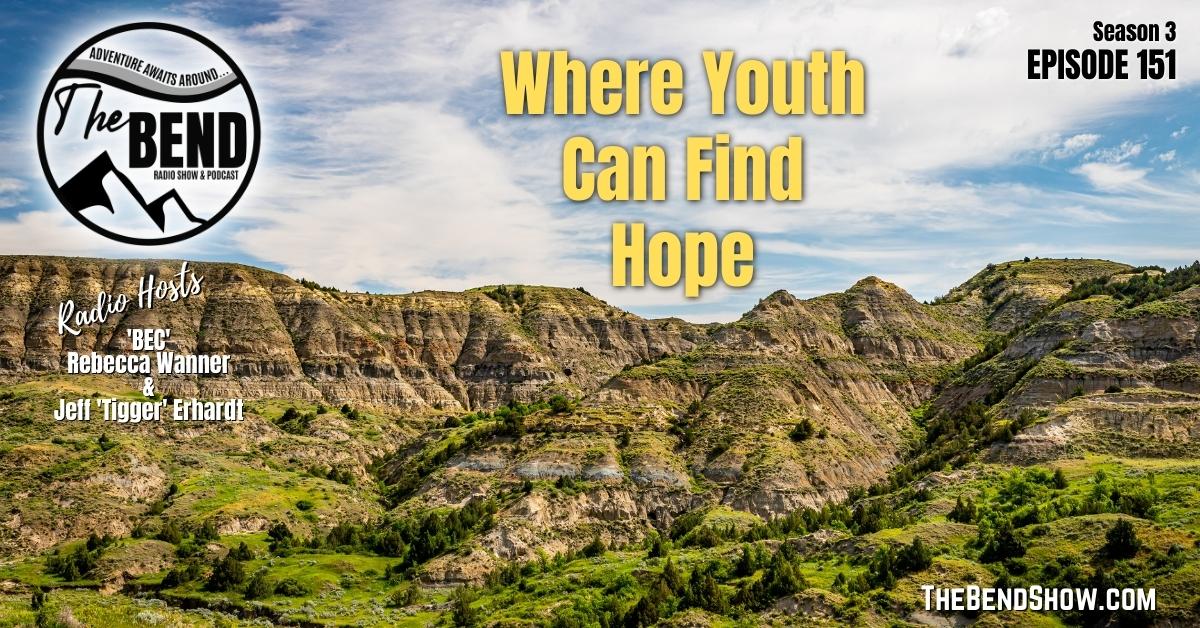 Learn where youth are given a second chance at Home On The Range. Explain what hidden hotel charges are. Christmas Vacation Monopoly in time for the holidays.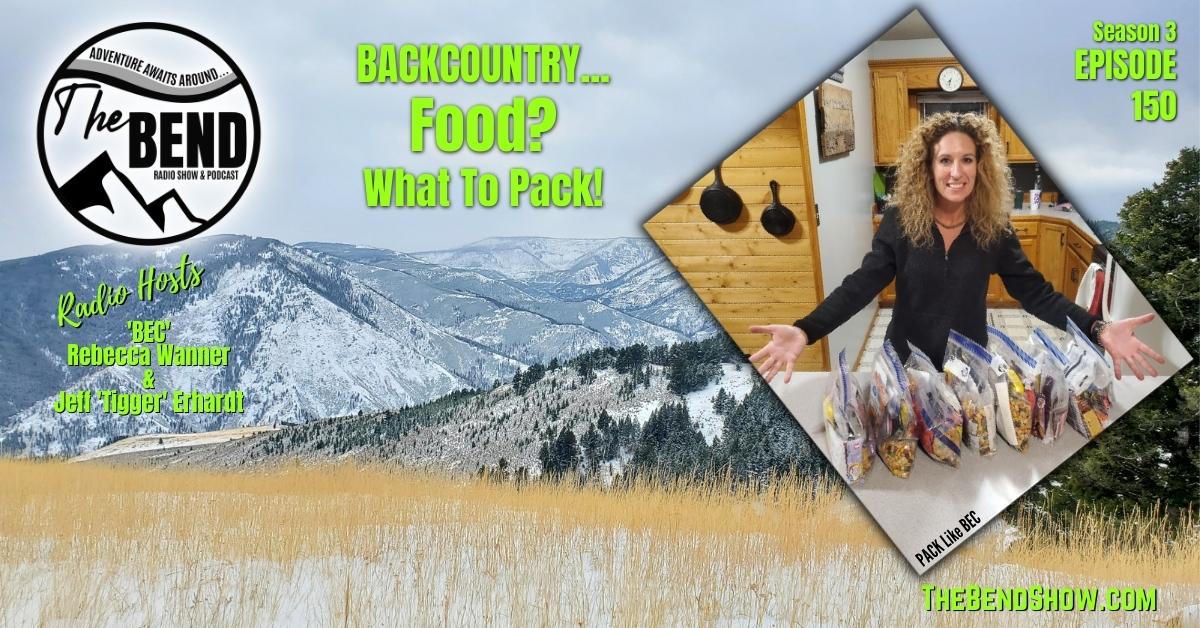 What food to backpack on hunting, fishing, or camping trips, and how to stomach freeze-dried foods while staying healthy. History of J.B. Mauney's bull riding career.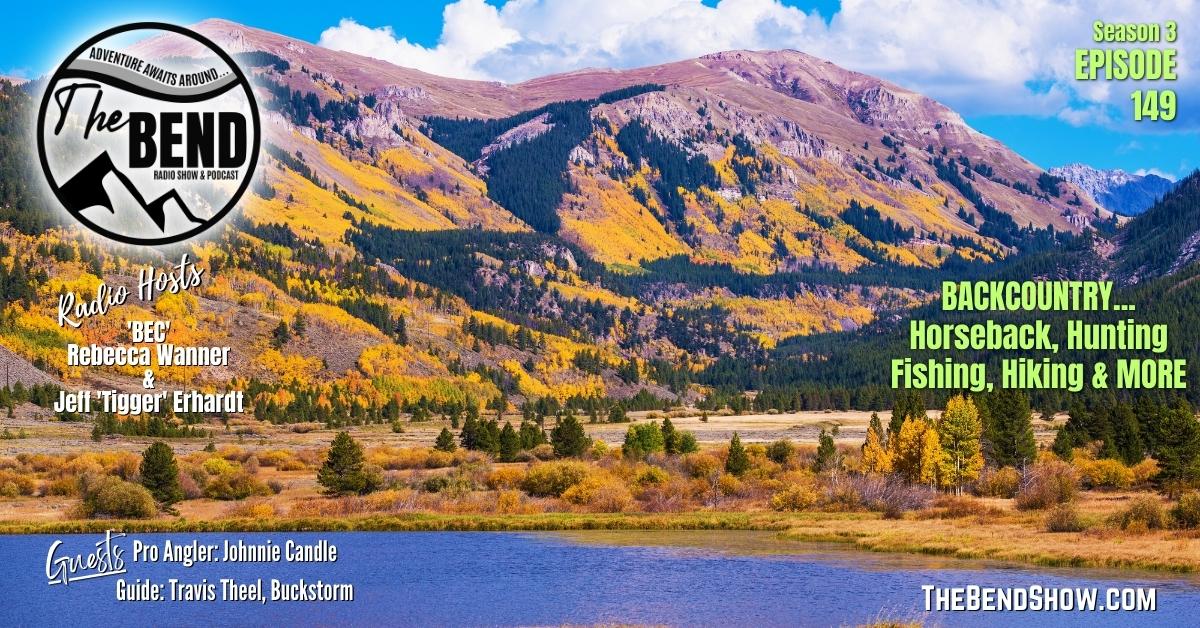 What to know before Backcountry Hunting, Horseback riding or Hiking the mountains. Tips for fall walleye fishing from pro angler Johnnie Candle.