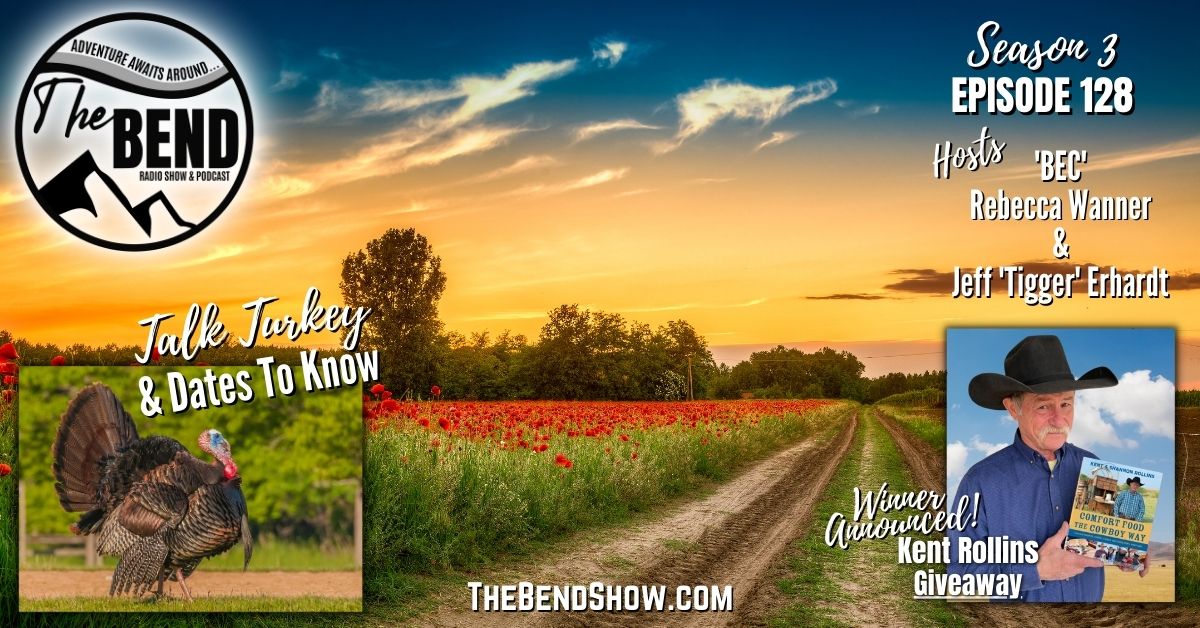 Spring has sprung for ALL finally. We talk turkey to fishing to scenic drives. Plus outdoor news and dates you'll not want to miss as you make your upcoming plans. This is Rebecca Wanner aka BEC and Jeff 'Tigger' Erhardt with the outdoors show The Bend! We cover lots this week & the funny stories only heard here too! Be sure to join us on The Bend!
Featuring:
Purchase Kent Rollins Cookbooks
Wanda Bonnichsen from South Dakota, is our Winner of the Autographed cookbook, "Comfort Food The Cowboy Way" by Kent & Shannon Rollins
Dates to Remember:
National Park Free Admission Dates: April 22, 2023.
World Famous Miles City Bucking Horse Sale: May 18th – 21.
The Bend is a
Nationally Syndicated Radio Show
& on your favorite podcast player!
Subscribe, play, & listen!
More Episodes For You To Catch!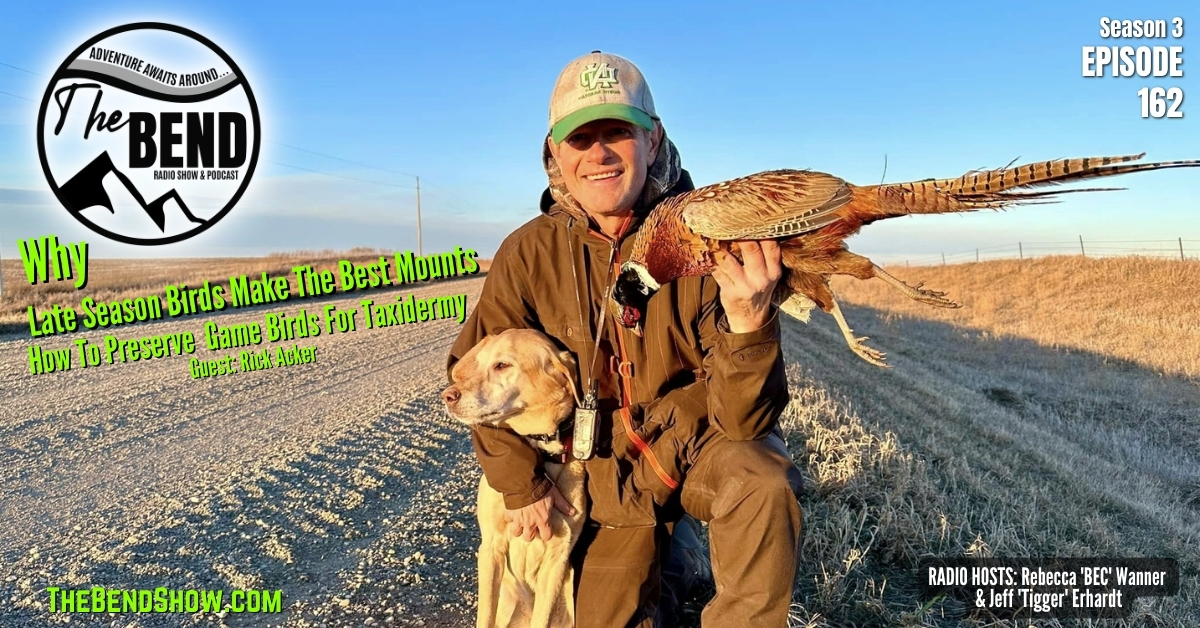 Learn when, how, or what to do for a beautiful game bird trophy taxidermy mount. Gift Idea for men and women, this utility gas, fuel or water can that does not spill.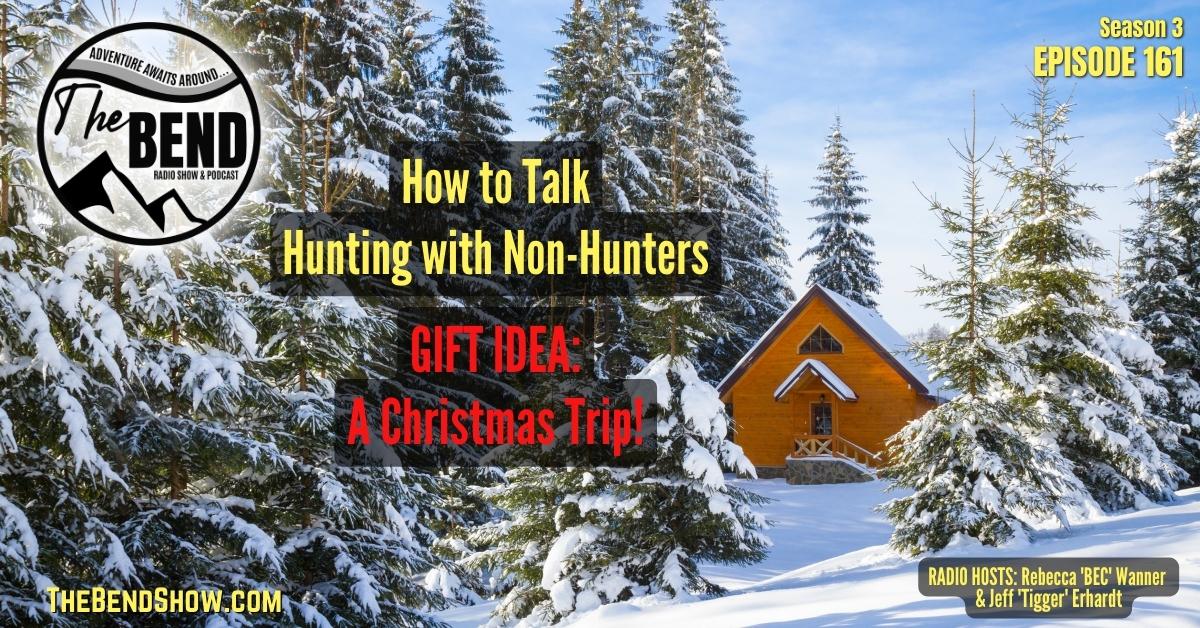 Learn how to talk about hunting with non-hunters. Gift Idea: Gather the family for the Holidays at a central location as a Christmas gift trip.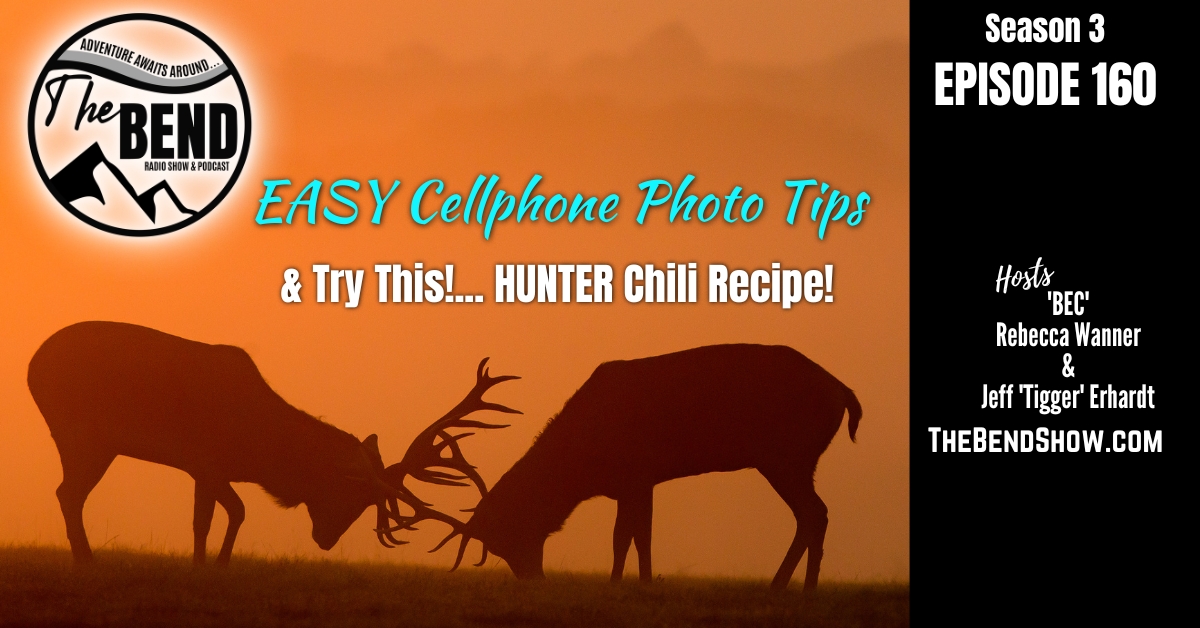 Easy cell phone photo tips for better pictures when outdoors. Hunter Chili Recipe using wild game meat.