A place where youth are given a second chance and find hope. Learn how Home On The Range is aiding troubled youth. Plus what hidden fees to beware of when booking hotels… And there is a new Monopoly out in time for the holidays.

 This is Rebecca Wanner aka 'BEC' and Jeff 'Tigger' Erhardt with the radio show The Bend Radio Show & Podcast, your news outlet for the latest in the 
Outdoors & Western Lifestyle
!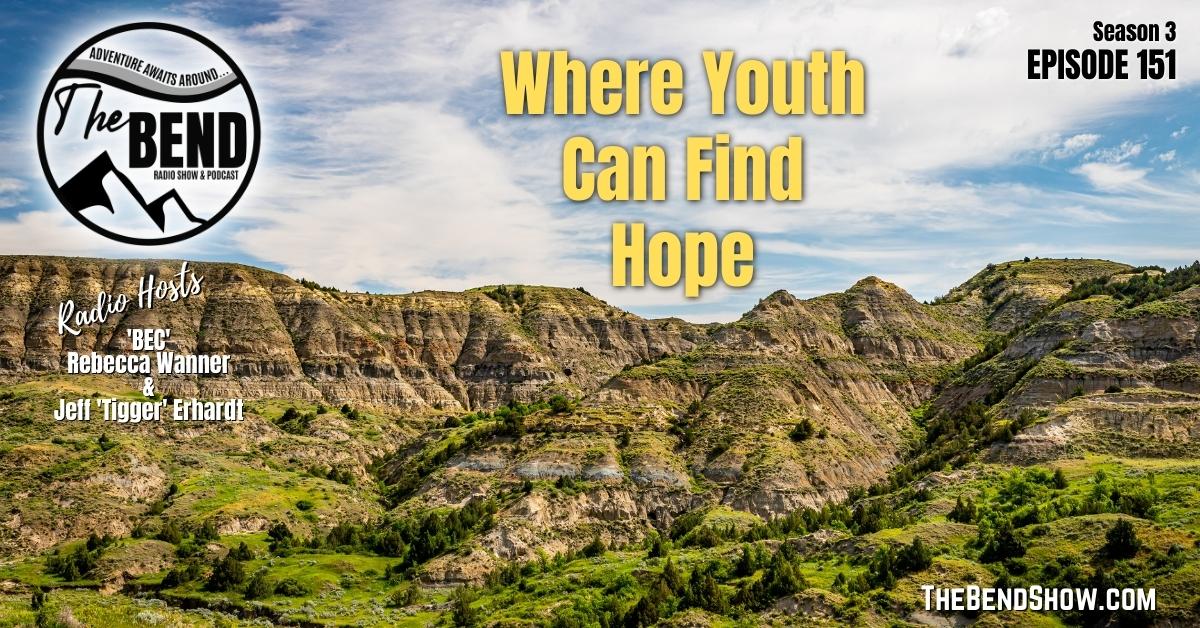 Fall is upon us now and if like Tigger & BEC, you are too trying to soak up all that fall brings which includes fall fishing. They have been fly fishing for pan fish and BEC is practicing more in hopes of eventually going fly fishing for trout.
If you have a place they need to visit for such a trip, please share!
NEWS
BEARS ENJOY KRISPY KREME DONUTS
Anchorage, Alaska may be a likely place for bears to live in the surrounding wilderness, however did you know they are fans too of Krispy Kreme Donuts? Recently a mama bear aka a sow, along with her cub were caught red-handed devouring fresh tasty donuts. A Krispy Kreme delivery driver delivering baked goods, left the door to the van open only to return to find the Mama bear and her cub raiding the van! Local law enforcement was able to chase the bears away using loud sirens.
HOTEL TAXES, WATCH YOUR BILL!
Some hotels have been adding surprising additional 'incidental charges' to the hotel bill that may surprise you. Incidental Charges or sometimes called even an extra "hotel tax" or "resort fee", are additional expenses guests may have thought were included in the hotel stay. The hotel deems these items or amenities as those that are beyond the basic room rate or standard room rate. For example, the charges could include pool use, minibar usage, parking fees, internet access as well as now we have experienced charges for daily housekeeping. Every hotel is different, but with trips to Vegas for the upcoming Wrangler National Finals Rodeo (NFR) or booking holiday travel over Thanksgiving and/or Christmas, we want all advised. The reason for the incidental charge(s) is that hotels claim to be suffering tight margins in the hospitality industry thus putting these previously absorbed costs back on the consumer. So there ya have it, beware of Hotel Hidden costs and check your bills carefully upon booking and at checkout.
FREE FOOD SAMPLER ABUSER
Many of us who have visited stores giving out free samples of some treat, may have at least once in our life or may be guilty of being an abuser of said Free Food Samples. Costco may be curbing some of that as news was released, by 
The Takeout
, that those who are huge fans of grabbing the freebies or feel it is part of their reason for a membership may be in for a surprise if this hasn't happened already at your local location. Costco is distributing free samples at some locations using self-serve sample kiosks, and the reason behind the change is Labor Shortage. Human product demonstrators can cost the company upwards of $15/hour and there are not a lot of people applying for the jobs. Currently, Costco kiosks in some locations are being used for samples of chips, cookies, and other pre-packaged goods. So Now You Know what else is replacing humans other than just self-checkouts or AI these days… and if you are one that often takes up a second job during the Holiday Months, it is being reported that there are fewer jobs being posted at this time for Holiday Help by nationwide retailers.
HOME ON THE RANGE
Guest: Jolene Obrigewitch, Development Director
Home On The Range – A place where youth are given a second chance and find hope.
Every year a major fundraiser for the nonprofit Home On The Range is the PRCA Champions Ride Saddle Bronc Match. The top world leaders in saddle bronc arrive on the edge of the Badlands to participate in an epic mid-summer battle between the toughest broncs and the top athletes in the field.
Watch this for a more indepth sneak peak of the foundation Home On The Range.
SPOTLIGHT
TALENTED YOUTH DOING AMAZING THINGS
So often we praise the talents of youth who play on a field or in a gym. Recently, we learned of two high school seniors in central North Dakota attending Wishek Public School who have been stepping up this fall and setting a great example. Javen Meidinger and Trestan Lepp have been doing just that. Thus far Meidinger and Lepp have been able to fix components on the score table, build a loft in the school's shed for extra storage, weld legs on dividing walls to stabilize better, and they have made a few carts that are being used in the shop as well as help out with other small projects. Gentlemen – you receive our Tip of the Hat and we wish you a successful future as you are already setting a great example for others.
Now that Fall is here, are you starting your Christmas shopping already?? OR is it just too soon? Next week on the show just to tease ya, we are going to be talking about items to buy NOW to use for next spring and summer adventures and which ones make for great gifts this holiday season too! SAVING YOU MONEY is our goal. But for now, those who are a kid at heart… wanted to share what was just released.
Christmas Vacation Monopoly
All of those fans of Chevy Chase as Clark Griswold, a new Monopoly game has hit the shelves based on your favorite National Lampoon's Christmas Vacation. Christmas Vacation Monopoly replaced traditional properties with all of your favorite scenes, and locations in the movie. From Clark's Lighting Display to the Griswold Family Christmas Tree Site. As for the game tokens, they include Squirrel, Marty Moose Egg Nog Glass, Snots (Eddie's Dog), Dry Turkey, a Chainsaw, and a Film Projector. So all of you National Lampoon fans go crazy, Tigger will find it under our Christmas tree too!
Website: TheBendShow.com
#catchBECifyoucan #tiggerandbec #outdoors #travel #cowboys
The Outdoors, Rural America, And Wildlife Conservation are Center-Stage.
AND how is that? Because Tigger & BEC… Live This Lifestyle.
Learn more about Jeff 'Tigger' Erhardt & Rebecca Wanner aka BEC here: TiggerandBEC.com
WESTERN LIFESTYLE & THE OUTDOORS
Tigger & BEC are News Broadcasters that represent the Working Ranch world, Rodeo, and the Western Way of Life as well as advocate for the Outdoors and Wildlife Conservation.
Outdoorsmen themselves, this duo strives to provide the hunter, adventurer, cowboy, cowgirl, rancher and/or successful farmer, and anyone interested in agriculture with the knowledge, education, and tools needed to bring high-quality beef and the wild game harvested to your table for dinner. They understand the importance in sharing meals with family, cooking the fruits of our labor and fish from our adventures, and learning to understand the importance of making memories in the outdoors. Appreciate God's Country.
United together, this duo offers a glimpse into and speaks about what life truly is like at the end of dirt roads and off the beaten path.
Tigger & BEC look forward to hearing from you, answering your questions and sharing in the journey of making your life a success story. Adventure Awaits Around The Bend.
REFERENCES
The Bend is a Nationally Syndicated Radio Show
Hear The Bend Show on SiriusXM, Public AM / FM Radio
AND on Your Favorite Podcast App Player!
iTunes, Spotify, iHeart, Alexa, Pandora & More!
More Episodes For You To Catch!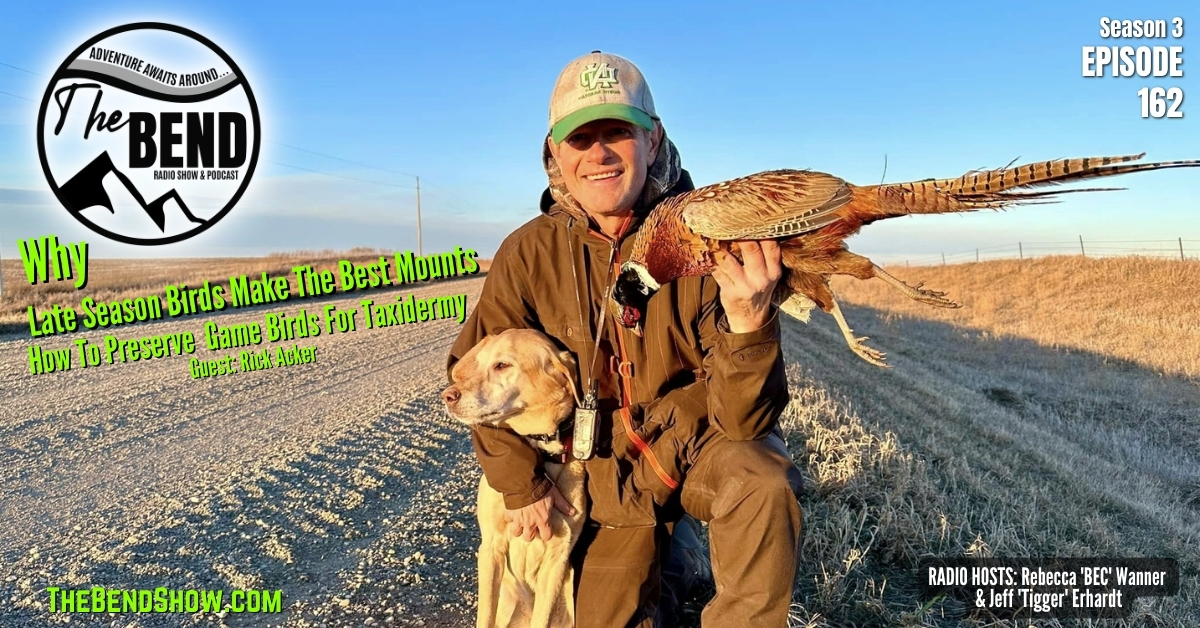 Learn when, how, or what to do for a beautiful game bird trophy taxidermy mount. Gift Idea for men and women, this utility gas, fuel or water can that does not spill.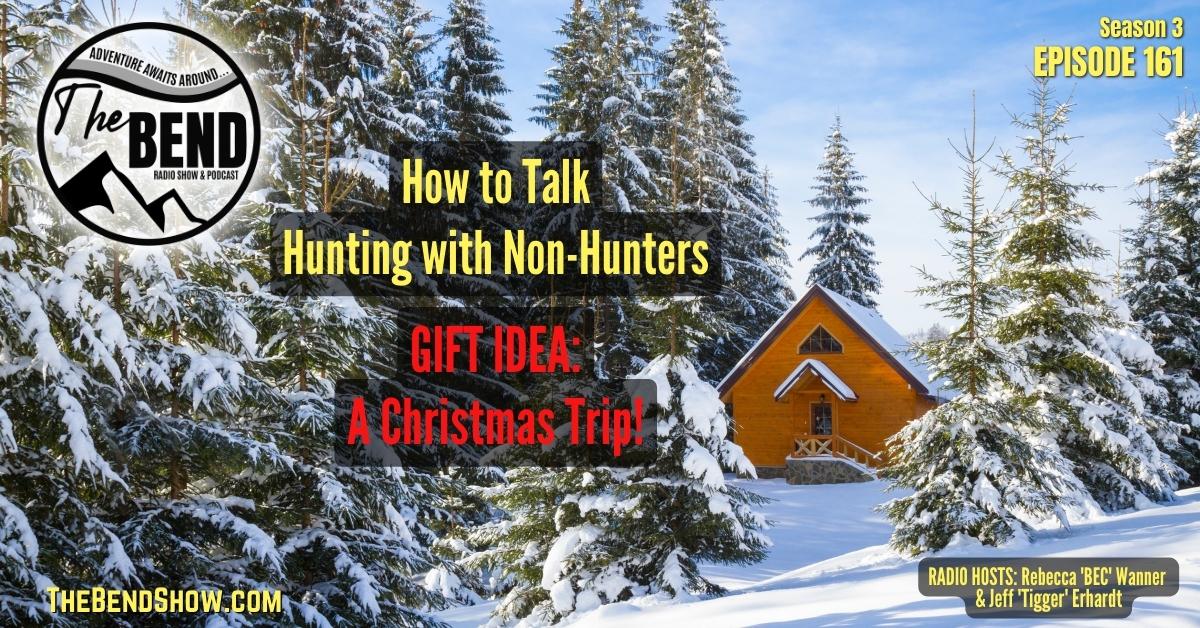 Learn how to talk about hunting with non-hunters. Gift Idea: Gather the family for the Holidays at a central location as a Christmas gift trip.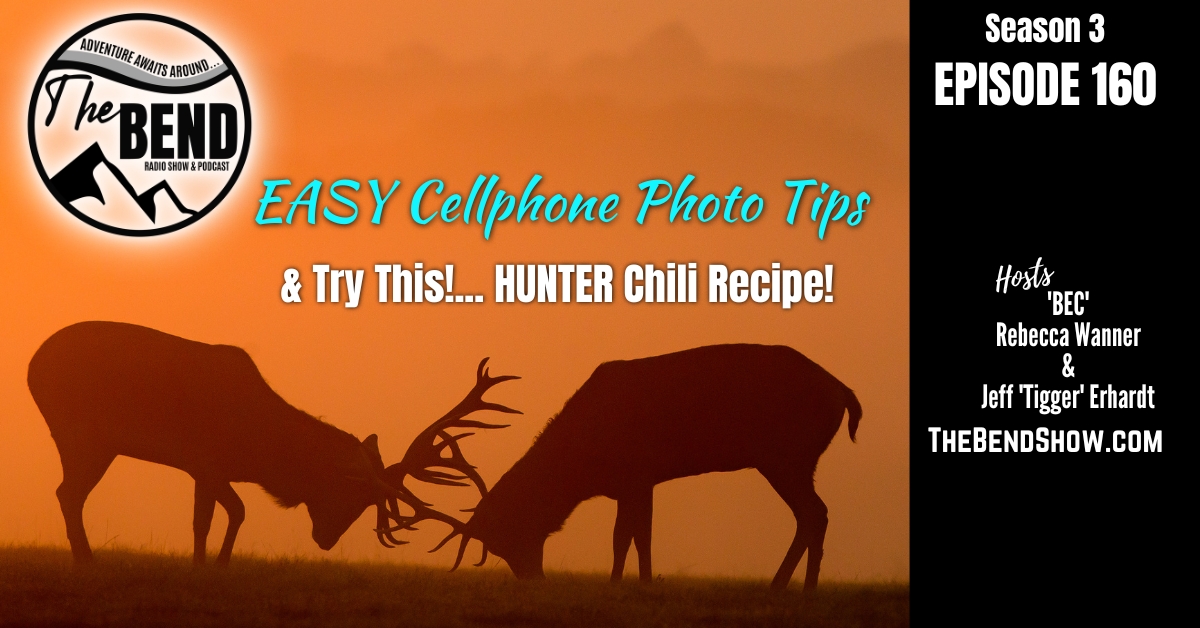 Easy cell phone photo tips for better pictures when outdoors. Hunter Chili Recipe using wild game meat.