Saying goodbye to our four-legged hunting pals or the family dog is never easy. Should we be there during the final farewell? We share veterinarian thoughts and our story. Plus News and the latest trends in holiday goodies. This is Rebecca Wanner aka 'BEC' and Jeff 'Tigger' Erhardt with the radio show The Bend Radio Show & Podcast, your news outlet for the latest in the Outdoors & Western Lifestyle!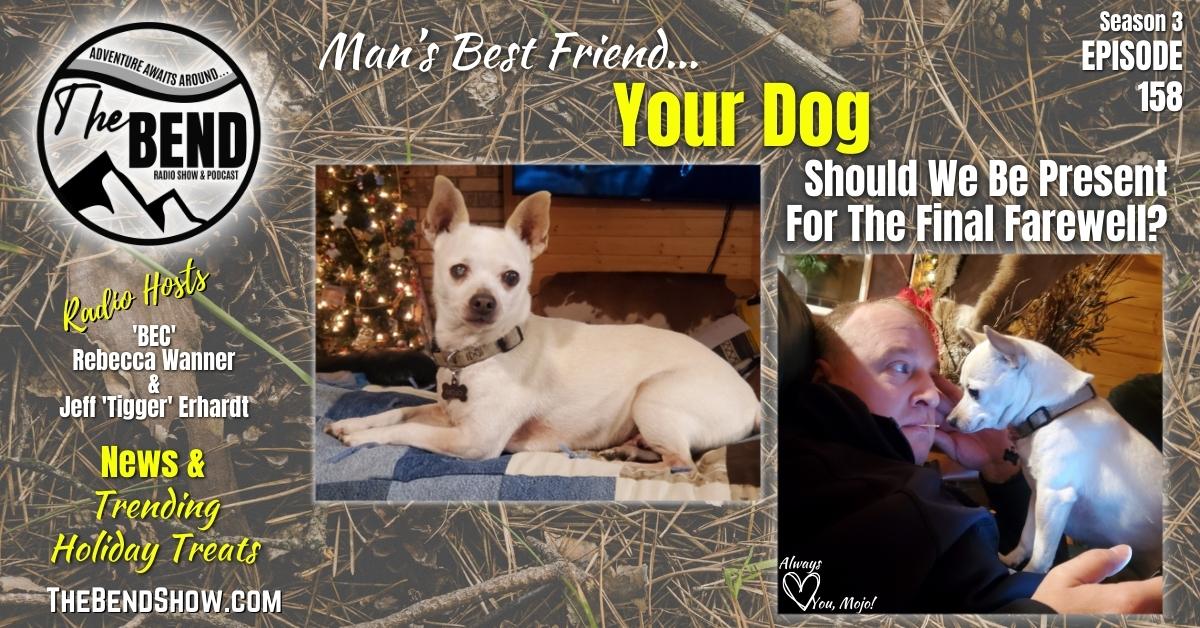 BEC & Tigger kicked off deer rifle season in their neck of the woods. Tigger always finds it amusing how BEC packs everything sugar-related, from candy bars to licorice while Tigger has all the jerky and trail mix. BEC claims she learned it from her father and regardless, rifle deer hunting season is a holiday in her book!
NEWS
BEAR AWARE: Officials in areas prone to bears are warning people that your fall-themed decorations which include pumpkins and squash, can actually attract bears. Wildlife Officials say that the bears right now are eating as much as possible to fill up before going into hibernation for the winter.

101 Uses for WD-40: Pumpkins, Squash & Gourds. WD-40 can keep pumpkins fresh and pest-free by spraying them with WD-40 products. The spray's invisible coat of protection makes it difficult for bugs to feast on the gourd. The scent of WD-40, with its citrus undertones and vanilla profile, also helps deter pests. Note – If you have dogs, WD-40 is not recommended to be used as the canine may lick and digest. Call your veterinarian if so happens.
Strength Training Over Cardio: A recent Stanford University study has revealed that strength training is more effective for burning fat and building muscle than cardio. Researchers had participants partake in a 9-month exercise routine. Those who did strength training three times a week had better progress than those who did cardio or a combination of both. So there's a bit of proof that we all need to keep hunting, fishing, and packing in all that gear… it builds muscle while losing the fat!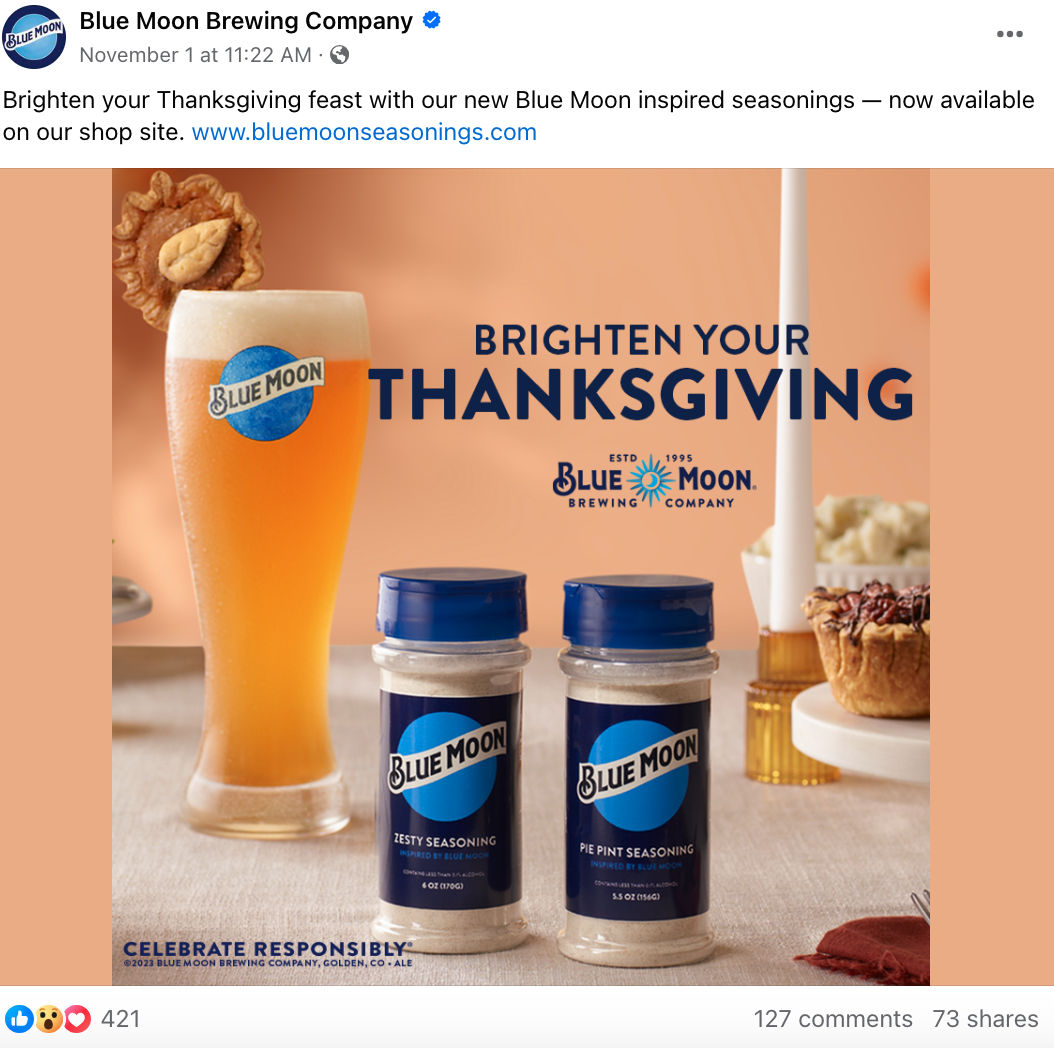 DiGiorno, as in the frozen pizza, is offering a new Thanksgiving Pizza. The pizza pie has a chewy Detroit-style crust and is topped with mozzarella cheese, cheddar cheese, turkey, sweet potatoes, cranberries, green beans, and gravy. And word on the street is this new pizza has been selling out fast!
Baskin-Robbins
 icecream has a new Thanksgiving inspired flavor called 
Turkey Day Fixin's
. The holiday flavors combined of sweet potato and autumn spice ice creams with honey cornbread pieces and swirls of cranberry sauce.
A new survey by GetYourGuide says that 92% of people prefer receiving experience gifts over physical gifts. Trips over Gifts!
EXPERIENCE TRAVEL EXAMPLES
Blue Water Girl Charters in the Florida Keys in Key Largo
Captain: Deb Deyo
Offering Offshore Full/Half Day Fishing Charters, Sunset Cruises, Sandbar Trips & More
https://www.facebook.com/bluewatergirlcharters
P: (305) 896-3768 E: [email protected]
Johnnie Candle, Professional Angler & Fishing Guide
Fish the Gulf of Mexico off the Florida Panhandle during the winter months.
Summer months, fish walleye in Devils Lake, North Dakota.
P: (701) 371-9431 E: [email protected]
Buckstorm Hunts
Guided big game hunts in South Dakota and Wyoming.
https://www.buckstormhunts.com/
Guide/Outfitter: Travis Theel
P: 605-381-6133 E: [email protected]
WHY COMFORT PETS DURING EUTHANASIA SAYING GOODBYE, PUTTING PETS DOWN
Whether it is a man's best friend, your trusty hunting dog and companion, cow dog, or family pet; saying goodbye to a pet is hard. There is no way around it. Especially pets like dogs or cats; where they've entered an, even more, deeper connection as they typically almost always depend on you and do so for many years. They are family.
SHOULD PET OWNERS BE PRESENT FOR EUTHANISIA?
When the date is finally set, and the time has come to say goodbye. This moment is hard, emotionally, and every person struggles with it differently. Some feel it is just too rough and feel best dropping off their beloved pet with their trusted veterinarian for euthanasia. However there is another thought on this, and that is that it is even if one of the hardest things to do… saying goodbye to a pet, part of your family; it can be very beneficial and easier for the animal if you stay. Have a good visit with your trusted veterinarian about the euthanasia process. You will what to expect and learn how having you present will keep your dog or cat calm during the final goodbyes.
According to Union Lake Veterinary Hospital, "Choosing to stay with your pet during euthanasia is best because it alleviates their stress. Having you present reduces their anxiety and fear." In a strange way, it is also closure for you as well, helping in the grief of… That final goodbye. Tears are normal, and expected, so embrace the emotions and remember the good times with your dog, cat, horse, or any other pet that has been a part of your family and will not be forgotten.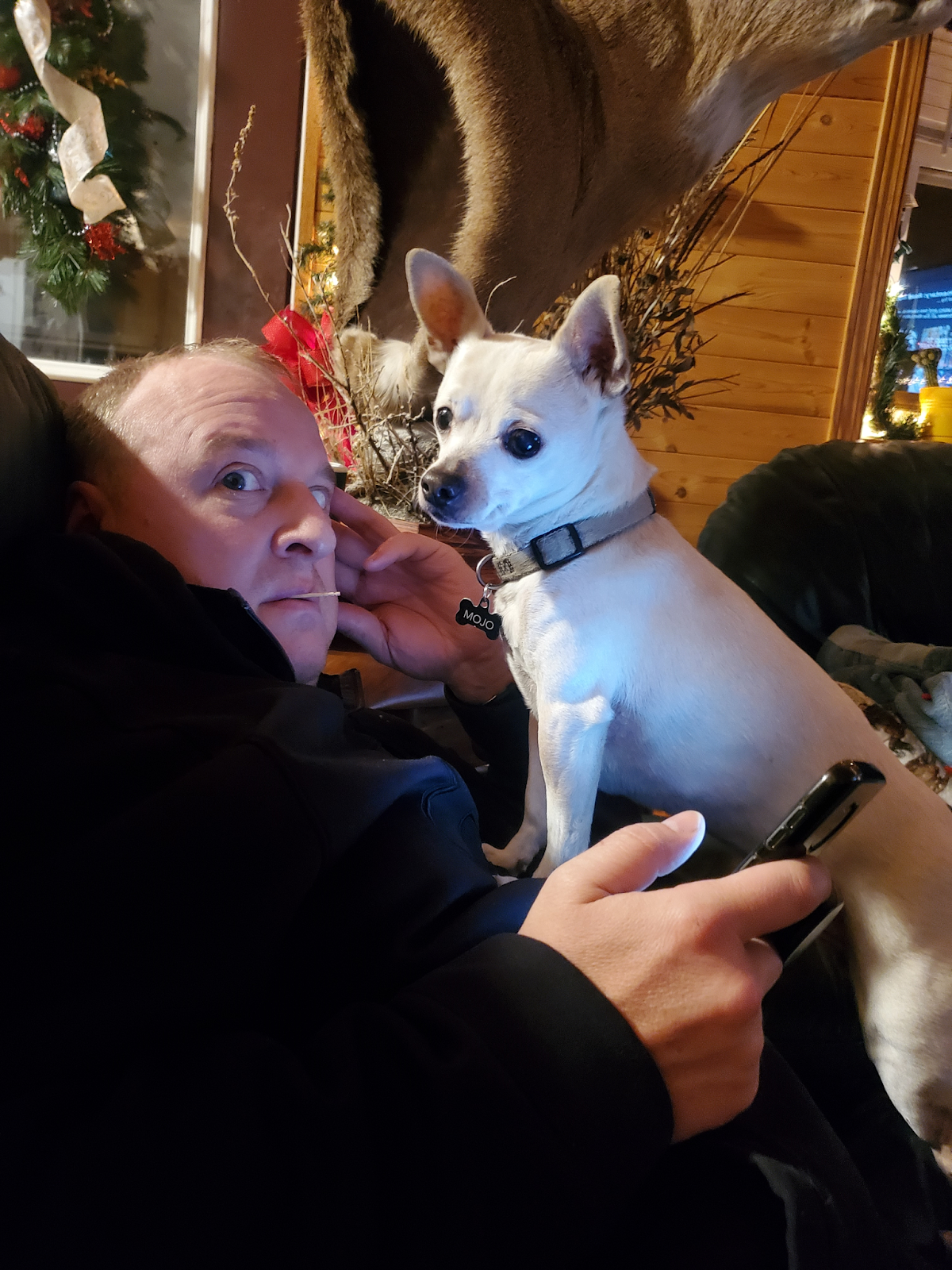 We (Tigger & BEC) are going thru this scenario this week. Hard as it is, our beloved Mojo, the Chihuahua, who has lived to the prime age of nearly 20, we must say goodbye. The holiday photos, the snuggles, and the laughs he's given us and will always be the quietest chihuahua to walk the planet… Mojo – we love you and will always remember you.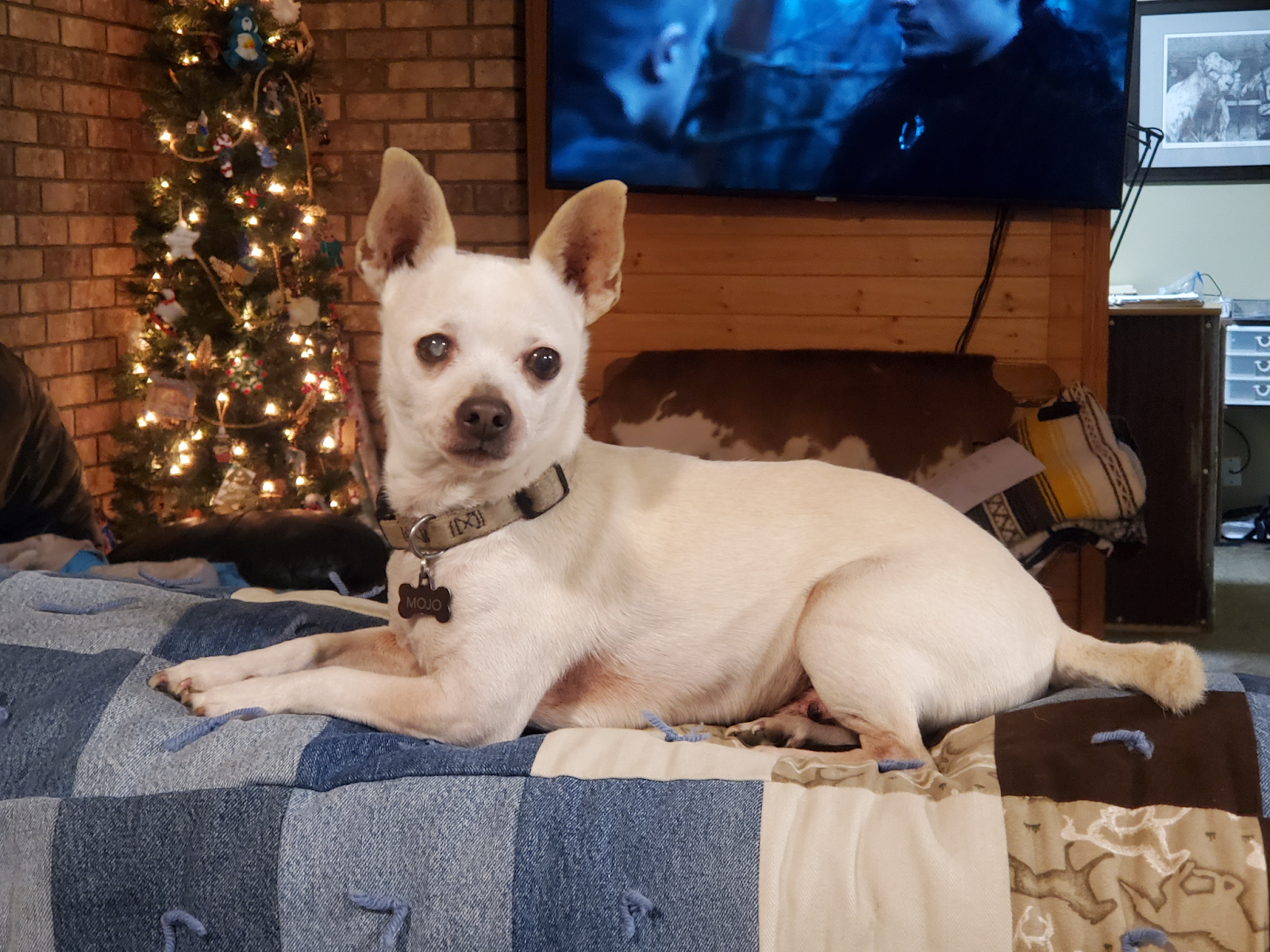 HOLIDAY GIFT: LEGOS FOR ADULTS
LEGO COLLECTION TOO BIG?
According to Daily Mail, an Australian couple recently decided to sell their home after their $100,000 Lego collection outgrew the home. The couple had filled multiple rooms, including a dedicated Legoroom and their garage, with their Lego Creations. As the couple only foresees their collection to continue to grow, it's time for a larger home.
WHY do we share this story? Both Tigger & BEC are Lego fans, collectors and even buy some sets for investment purposes!

LEGOS are a terrific gift for an adult!
 From men to women, they aid in keeping finger dexterity while being a nostalgic pastime. The modern puzzling for a generation of people that grew up with Legos. Legos also make a wonderful gift for cancer patients as they now are offered as botanicals. The 
Lego Botanical Collection
 offers real life-like flowers that will last forever made 100% by legos. Neuropathy is a common side-effect from chemo. BEC was given various Lego Botanical Flower sets to keep her fingers nimble while she was in cancer treatment. Plus as a bonus, Legos Last Forever. AND they have a whole Outdoors Theme now too that includes cabins to campers…
Website: TheBendShow.com
#catchBECifyoucan #tiggerandbec #outdoors #travel #cowboys
The Outdoors, Rural America, And Wildlife Conservation are Center-Stage.
AND how is that? Because Tigger & BEC… Live This Lifestyle.
Learn more about Jeff 'Tigger' Erhardt & Rebecca Wanner aka BEC here: TiggerandBEC.com
WESTERN LIFESTYLE & THE OUTDOORS
Tigger & BEC are News Broadcasters that represent the Working Ranch world, Rodeo, and the Western Way of Life as well as advocate for the Outdoors and Wildlife Conservation.
Outdoorsmen themselves, this duo strives to provide the hunter, adventurer, cowboy, cowgirl, rancher and/or successful farmer, and anyone interested in agriculture with the knowledge, education, and tools needed to bring high-quality beef and the wild game harvested to your table for dinner. They understand the importance in sharing meals with family, cooking the fruits of our labor and fish from our adventures, and learning to understand the importance of making memories in the outdoors. Appreciate God's Country.
United together, this duo offers a glimpse into and speaks about what life truly is like at the end of dirt roads and off the beaten path.
Tigger & BEC look forward to hearing from you, answering your questions and sharing in the journey of making your life a success story. Adventure Awaits Around The Bend.
REFERENCES
The Bend is a Nationally Syndicated Radio Show
Hear The Bend Show on SiriusXM, Public AM / FM Radio
AND on Your Favorite Podcast App Player!
iTunes, Spotify, iHeart, Alexa, Pandora & More!
More Episodes For You To Catch!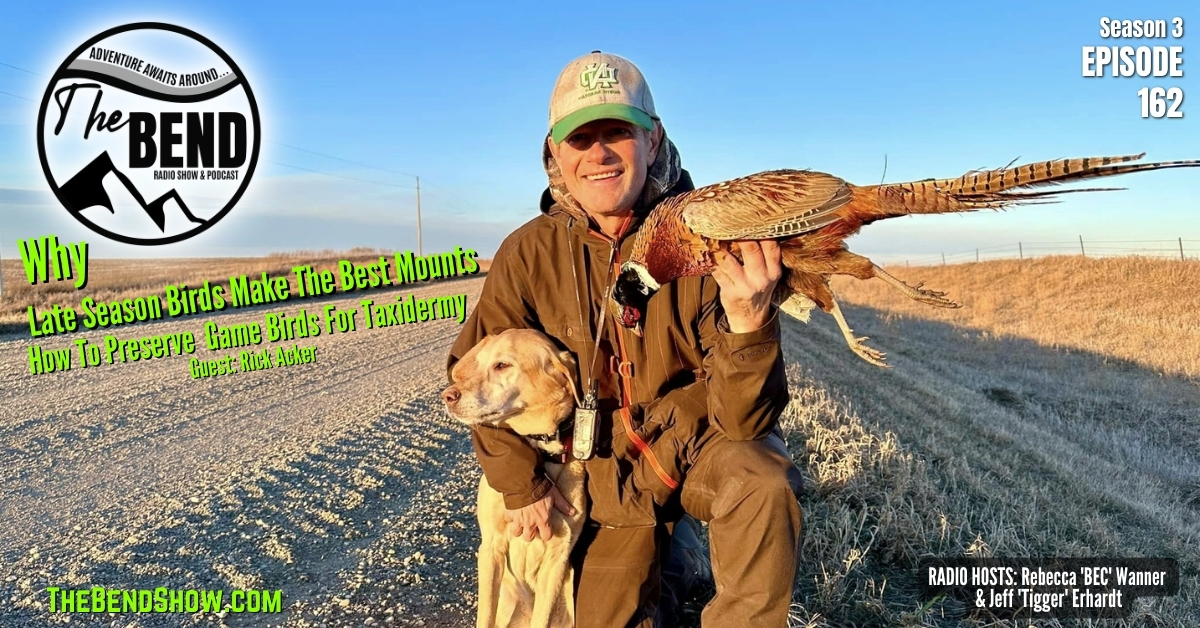 Learn when, how, or what to do for a beautiful game bird trophy taxidermy mount. Gift Idea for men and women, this utility gas, fuel or water can that does not spill.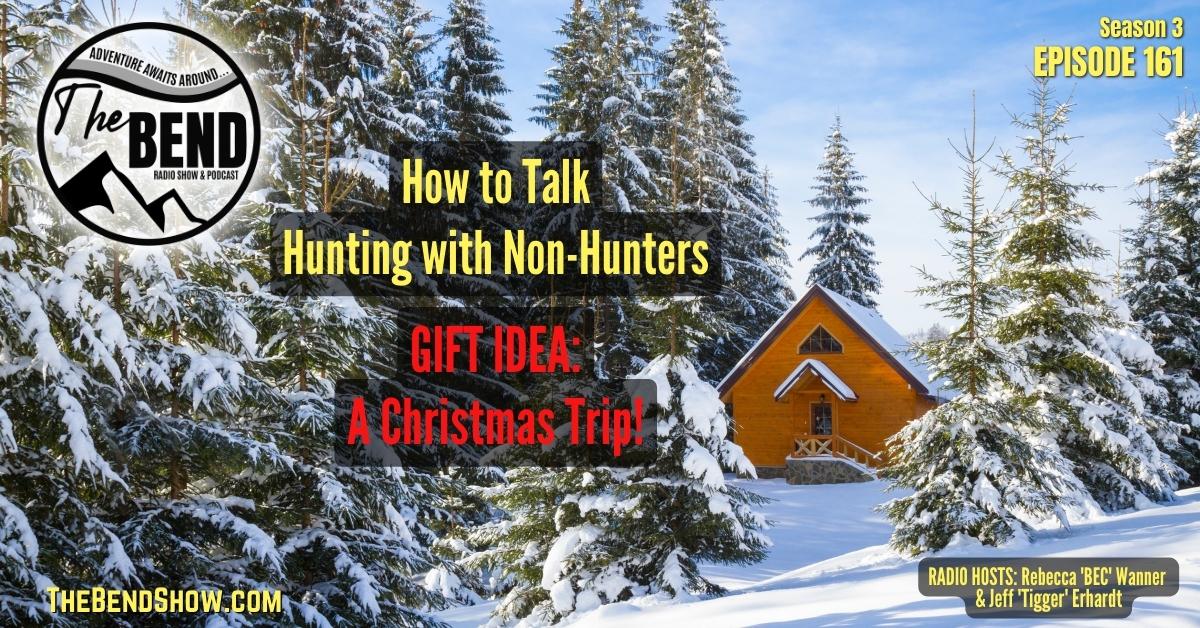 Learn how to talk about hunting with non-hunters. Gift Idea: Gather the family for the Holidays at a central location as a Christmas gift trip.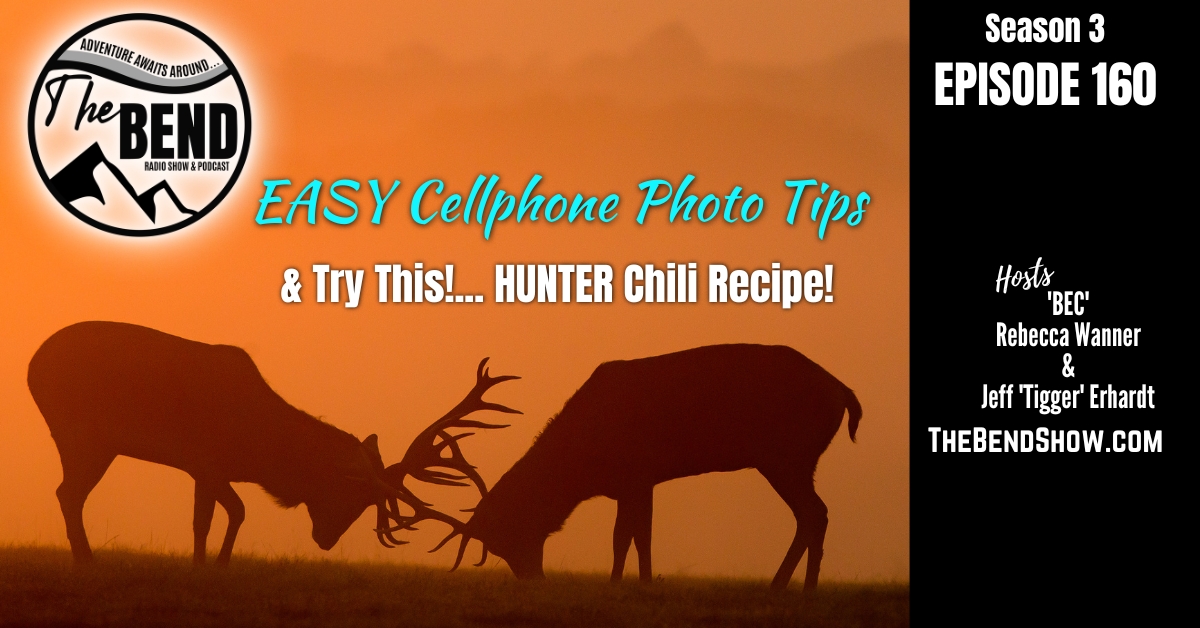 Easy cell phone photo tips for better pictures when outdoors. Hunter Chili Recipe using wild game meat.